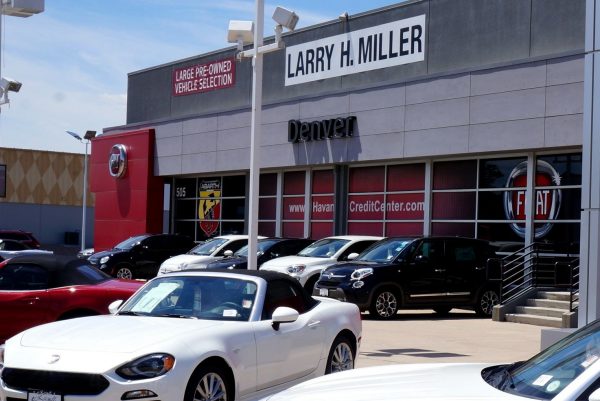 A Utah-based company that operates a number of car dealerships in the area has shifted several of them from the "lease" to "own" columns.
On July 10, the Larry H. Miller chain purchased the sites of three of its dealerships.
Acting as Miller Family Real Estate LLC, the company paid $5 million for the 3.2-acre lot at 505 S. Havana St. in Denver, the home of Larry H. Miller Fiat Denver.
The company paid another $5 million for 2727 S. Havana St. in Denver, where Larry H. Miller Dodge Ram Havana operates. The lot is 5.1 acres, according to records.
Then, the company also shelled out $8.5 million for the 6.2-acre lot at 350 S. Havana St. in Aurora, home to Larry H. Miller Colorado Chrysler Jeep.
The properties were sold by Moreland Colorado Properties LLC and Docar LLC, which both list an office address corresponding to a residential property in Englewood.
Utah-based Larry H. Miller Dealerships was the ninth-largest dealership group in the country in 2017, according to an Automotive News ranking based on new vehicle sales.
There are about 10 dealerships in the Denver metro area with the Larry H. Miller name. The chain also has dealerships in Boulder and Colorado Springs.