Montrose has netted the headquarters of a new outdoor hub.
The town five hours west of Denver will be the home for the new Mayfly Outdoors headquarters. Mayfly's brands include fly fishing companies Abel and Ross Reels. Construction on the new 41,000-square-foot facility began in October and is set to be complete by year-end.
"I think the need was … to have more of a destination manufacturing facility," said Mayfly President David Dragoo. "That's becoming more of an important thing. We have folks coming for two or three tours a day."
The new facility will include manufacturing space for Ross and Abel, and will accommodate the companies' 50 employees. The company operates out of a 17,000-square-foot factory in Montrose and a 4,000-square-foot facility in California.
"There is obviously no room to grow in either," Dragoo said.
Mayfly is spending $7.5 million, which the company is funding through existing capital and a $5.5 million loan through Denver-based PlattPointe Capital.
The project also will be the anchor to Montrose's Colorado Outdoors Project, an outdoor business development with 670,000 square feet of commercial and retail space, river restoration and 2 1/4 miles of river trails.
Dragoo said the project, which will cost an estimated $83 million, already is attracting other in-state and out-of-state companies. He said 25 companies have toured the site since February.
Mayfly was founded in 2012 in Colorado Springs and later acquired Abel and Ross Reel.
The business is joining other Colorado outdoor companies trying similar ventures. Grand Junction-based Bonsai Designs, which manufactures zip line and challenge courses, is anchoring a similar $2.6 million development near the Colorado River in Grand Junction. And Yeti Cycles is working on its own 25-acre outdoor business development near Golden.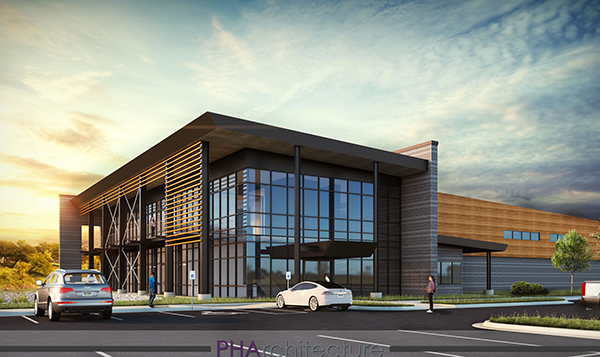 27080