Chase Bank is considering converting a long-vacant fast-food restaurant on East Colfax Avenue into a bank branch.
The New York-based company submitted a site-development plan to the city this month proposing to convert the former Arby's at 2310 E. Colfax Ave. into a bank branch.
The building occupies prime real estate, at the southeast corner of Colfax Avenue and York Street, but has sat vacant since spring 2014, when a surprisingly poignant letter posted on the door announced that the Arby's was closed for good.
"Times are hard these days and things don't always turn out the way we used to dream they would during our boyhood afternoons of starring (sic) at milkshake shaped clouds in the sky," the note read.
The former restaurant is 3,177 square feet, and sits on a 0.56-acre lot, according to property records.
The property is owned by S&G Realty Co. It's listed for sale at $3.5 million; Sandy Feld and Jake Malman with NAI Shames Makovsky are the listing brokers.
Feld and a Chase Bank spokesperson both declined to comment.
Antonoff and Co. broker Tony Giordano, who represented the owner during earlier efforts to lease the property, told Denverite in September that CVS Pharmacy put the property under contract twice, but walked away each time.
The site is zoned for up to eight stories.
Chase is interested in converting the existing structure, according to the site plan. The closest Chase branch is 1.8 miles away, at 1038 E. 6th Ave. Three other branches are about 2.5 miles away in varying directions.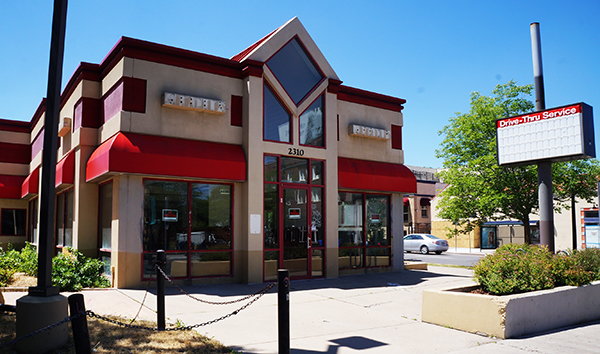 26954