A developer has formulated its plan for a quarter-acre parking lot in Arapahoe Square.
Denver-based RedT Homes wants to build a five-story structure with 48 condominiums on the southeast corner of Park Avenue West and Curtis Street, according to materials submitted to the Arapahoe Square Design Advisory Board.
A city parcel map refers to the lot as 2256 Curtis St., but RedT is calling the project Park Place Condominiums. The main entrance would be on the corner.
The structure would have one level of below-grade parking. The first floor would have additional parking, amenity space and five micro-units ranging from 400 to 430 square feet, according to the plans.
The upper four floors would total 28 studios, all 680 square feet, along with four one-bedroom units (710 square feet) and 11 two-bedroom units (1,000 to 1,100 square feet). The property would have 42 parking spots.
Project plans were drawn up by architects with EVstudio.
RedT is led by Nathan Adams, who did not respond to a request for comment. The company offers development, brokerage and property management services, according to its website.
Adams also leads Denver-based Adams Development, which says on its website that it typically builds townhomes, but also has done apartment and mixed-use projects.
NMA Renovations LLC purchased the 0.28-acre lot at 2256 Curtis St. for $1.5 million in late December. Last week, the property sold to Park Place Developers LP for $2.15 million; state records show the office address for the general partner matches the office address for RedT.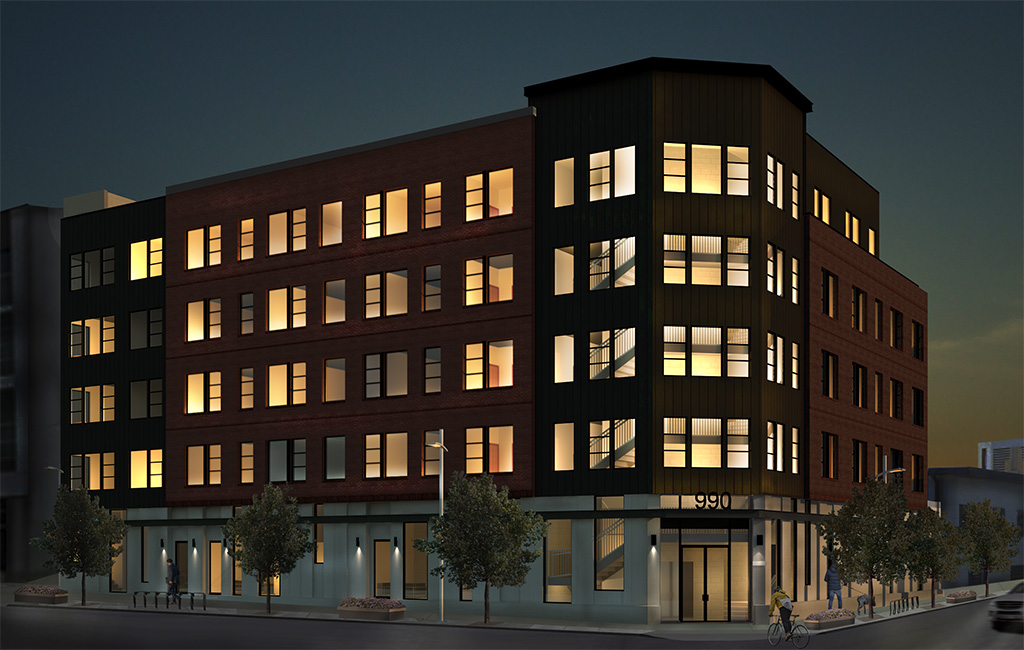 26550