A 0.28-acre parking lot in Arapahoe Square is under new ownership.
NMA Renovations LLC purchased 2256 Curtis St. late last month for $1.5 million, according to property records.
The seller was Park Avenue Self Storage LLC, which is affiliated with Denver-based Baron Properties.
The company that now owns the property was registered by Nathan Adams of Denver-based Adams Development and redT Homes, according to state records.
Adams Development says on its website that it typically builds townhomes, but also has done apartment and mixed-use projects. Nathan Adams did not respond to a request for comment.
The Curtis Street property is fenced in, and a Waner Construction Co. trailer is onsite.
Records posted online by Denver's planning department indicate multiple development options have been considered for the site for a year.
In February, an applicant with Entitlement and Engineering Solutions submitted materials for the construction of a convenience store. In April, another applicant with VanWest Partners described planned development as 5,700 square feet of retail.
Most recently, EVstudio architect Tucker Johnson submitted plans for a 44-unit, five-story condominium building with one level of below-grade parking. Johnson did not respond to a request for comment.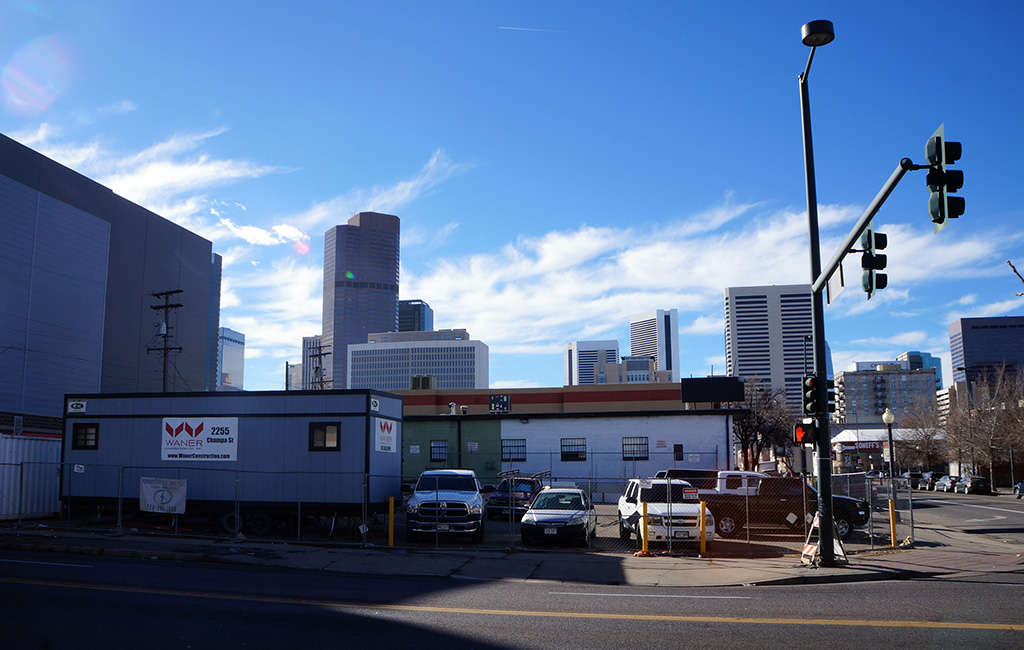 23058