A Larimer Square restaurant that has been feuding with its landlord in court has closed ahead of an expected settlement.
Tom's Urban announced over the weekend that it has ceased operations at 1460 Larimer St. in Denver.
The restaurant said on Facebook that the closure happens "as our lease comes to an end," but provided no further details.
It had been operated by The Finer Diner Holding Co., which last month sued landlords Larimer Square Associates and Herman Family LP over alleged building defects.
Tom's Urban said the installation of a faulty membrane beneath its floorboard allowed water to pool there, and persisted after the restaurant spent more than $285,000 on an attempted fix. In the lawsuit, the company accused its landlords of breaching its lease and misrepresenting the condition of the 118-year-old structure.
In mid-May, Larimer Square Associates and Herman Family LP countersued Tom's Urban, claiming the damage was the result of the "plaintiff's negligent maintenance of its restaurant."
"A rubber membrane between the floors of a building does not cause water damage," the entities said in the counterclaim. "Negligent maintenance, machine water leaks, unattended water flooding that is not promptly cleaned up, and a general lack of concern for the property of others … causes water damage."
The dueling lawsuits both state that Tom's Urban signed a 10-year lease for the Larimer Square location in March 2012.
Attorney David Chipman, who is representing Tom's Urban, said Wednesday that his client and its landlords are negotiating a settlement agreement that will involve terminating the lease early.
Denver won't be without Tom's Urban for long. The brand is teaming up with Tivoli Brewing for a location slated to open this summer inside the Westin hotel at Denver International Airport.
Tom's Urban also has locations in Los Angeles, Las Vegas, Portland and Uncasville, Connecticut, according to its website.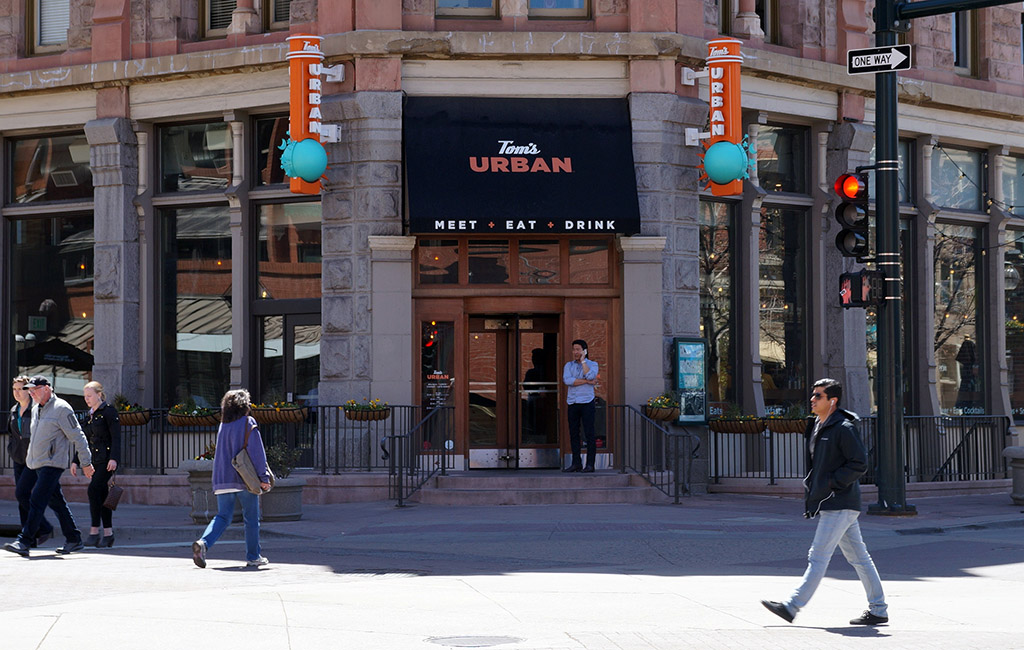 26498