The developer of a 408-unit apartment complex in the Denver Tech Center has sold it in a nine-figure deal.
San Francisco-based Carmel Partners unloaded Pearl at DTC at 7571 E. Technology Way in Denver this week for $121.8 million, according to county records.
The buyer was Goldman Sachs Asset Management, acting as 7571 Technology Way Owner LLC.
Pearl at DTC is located just north of the Belleview Avenue exit off Interstate 25. The complex, constructed in 2014, comprises 400,000 building square feet, according to Carmel's website.
Carmel has developed six apartment projects in the Denver area, according to its website, and sold four of them. The company continues to own The Palmer at 310 Inverness Drive S. in Englewood, and The Henry at 201 E. Mississippi Ave. in Denver.
Earlier this year, Carmel paid $30 million for 4.6 acres of land in RiNo.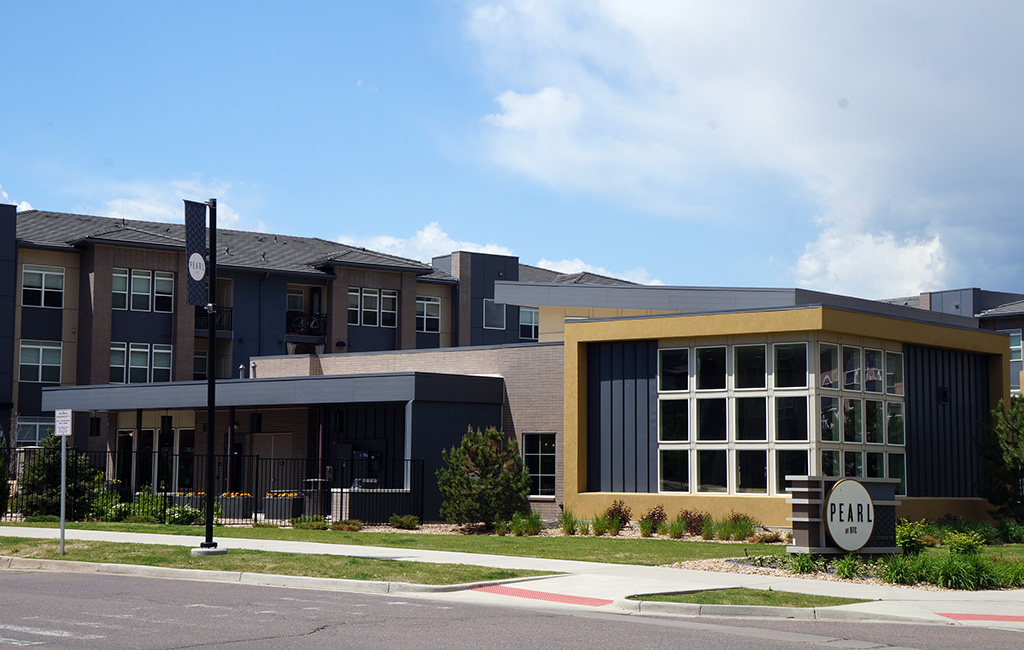 26393