Denver's homegrown dating app MeetMindful has fallen for the office next door.
The company has signed a lease for a 5,000-square-foot office at 1444 Wazee St. in LoDo that's twice the size of its current matchmaking den in the same building.
"We scanned the market looking for options in general that work well for them," said Matt Brower, a broker with Column Commercial Partners who worked with MeetMindful.
The building, Elephant Corral, is owned by Unico, which bought it for $13 million in 2016.
"They buy buildings and they are very good at updating them, and putting a nice modern feel to them," Brower said.
Brower said the office will add glass walls and have an open lounge area.
MeetMindful started pairing yogis looking for love in 2015.
CEO and co-founder Amy Baglan moved her staff of seven into the 1,900-square foot office at the Elephant Corral in December 2016 after coworking stints at Galvanize and WeWork. The company went through Techstars in spring that year.
Baglan declined to comment.
First-time MeetMindful customers can use the app for 48 hours for free. Afterwards, users can tap the "like" button on matches for free, but the company charges a subscription of $29 per month to have conversations.
MeetMindful users also can indicate certain practices they are interested in, such as yoga, meditation, green living, self development or fitness.
So far, the startup has raised at least $2 million from investors, according to a tally of SEC filings.
It will move into its new office in July.
Denver is home to other dating companies and apps, including LuvByrd, a dating app for outdoor enthusiasts; Events and Adventures, which organizes group dating activities; and dating app Say Allo.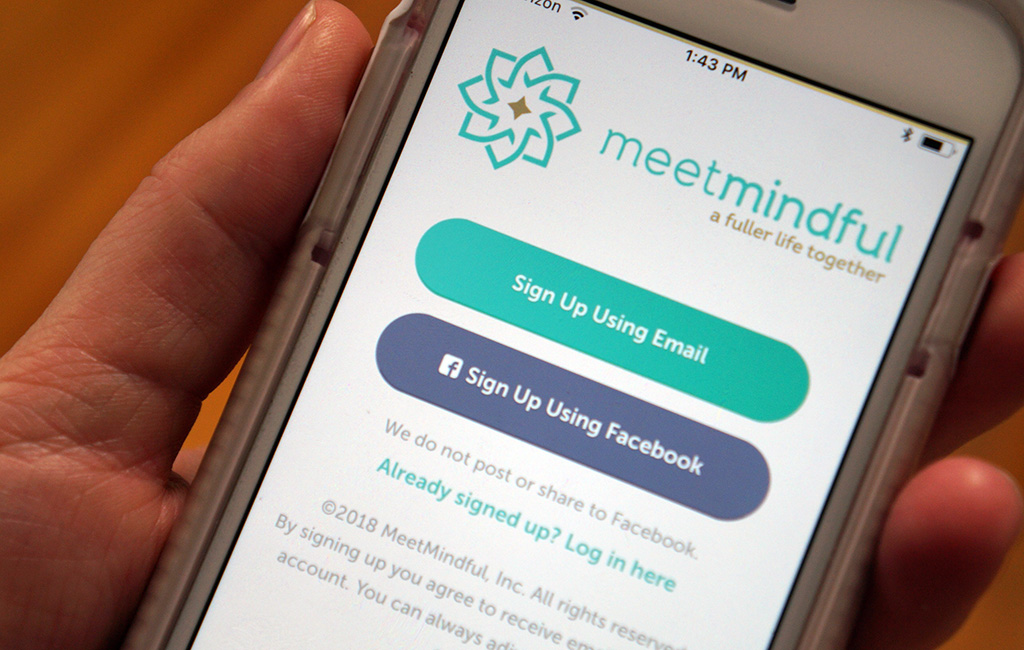 26390