The developer behind a batch of eight "modern farmhouses" a few blocks north of City Park Golf Course is testing to see if an investor wants to buy the whole shebang rather than selling off each unit one-by-one.
Broker Drew Armbruster with Parkview Real Estate listed eight townhomes at 2817-2823 Jackson St. in the Skyland neighborhood for a combined $4.5 million. The units range from $559,000 to $600,000 if a homebuyer wants just one.
"Lately the way the investment market has been, there's been demand for these type of projects," Armbruster said.
28 Jackson LLC bought the property in February 2017 for $875,000, according to property records.
The style of the 1,640-square-foot homes – including a steep pitched roof and elongated farmhouse structure – takes after other designs popping up in Denver neighborhoods.
A BusinessDen feature on that architectural style can be found here.
"We really liked having more of the Victorian-style roof," Armbruster said. "We just wanted to go away from any sort of rectangular form and give something that will hold up over time."
The group of townhomes share a driveway, and the only attached walls are on the garage. The rest of the homes are detached, and each comes with a front patio. Each residence has three bedrooms and three bathrooms.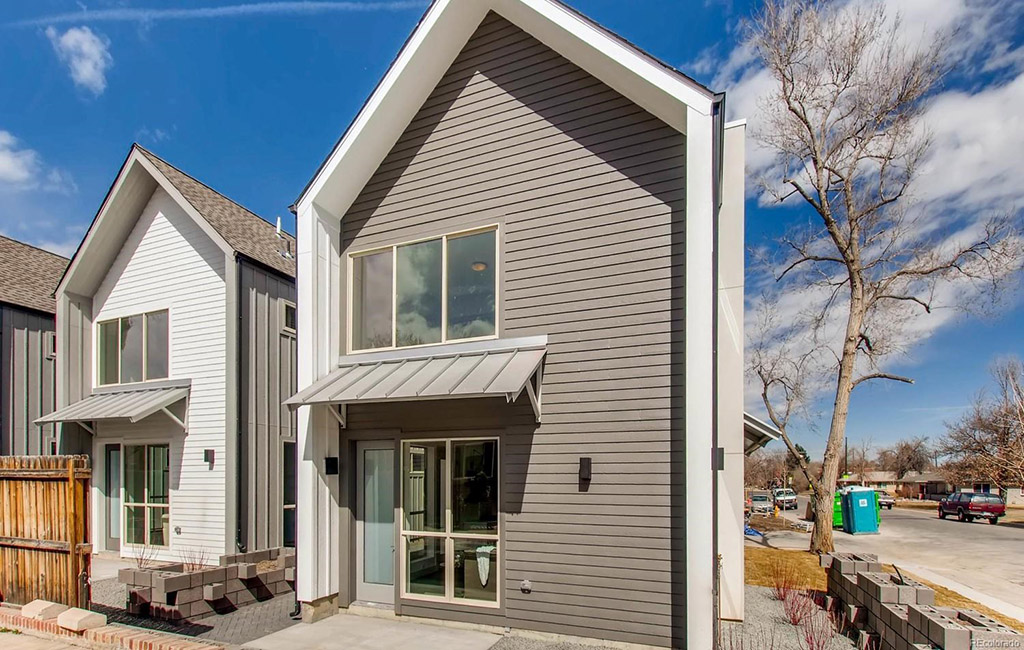 26002