An Oakland-based firm is no longer under contract to buy the former Colorado Heights University campus in southwest Denver.
A spokeswoman for Catellus Development Corp. said in a Thursday email that the company is "no longer moving forward with contract negotiations," and forwarded a statement from Tom Marshall, executive vice president.
"Catellus believes the Colorado Heights University campus is a great opportunity for future development," Marshall said in the statement. "While we are not currently under contract, we remain interested and look forward to continuing conversations into the future."
The spokeswoman did not respond to a request for further comment. A spokesman for Colorado Heights also did not respond to a request for comment.
Catellus Development Corp. announced in November that it signed a purchase agreement for 70 acres at 3001 S. Federal Blvd. that Colorado Heights University closed last year. The campus' educational roots date to the 1890s, when the site was home to girls school Loretto Heights Academy.
Regarding redevelopment, Catellus' Marshall said in November that "generally, we think the greatest market opportunity is residential — kind of a residential village."
Catellus' local projects include the Stapleton Business Center, a 295-acre business park at the site of the city's former airport. The company also developed the Circle Point Corporate Campus in Westminster.
Denver City Councilman Kevin Flynn said in a newsletter this week that Catellus backed out of the deal after "failing to reach agreement on final terms." Flynn said that Colorado Heights told him it plans to approach other parties that expressed interest in the site last fall.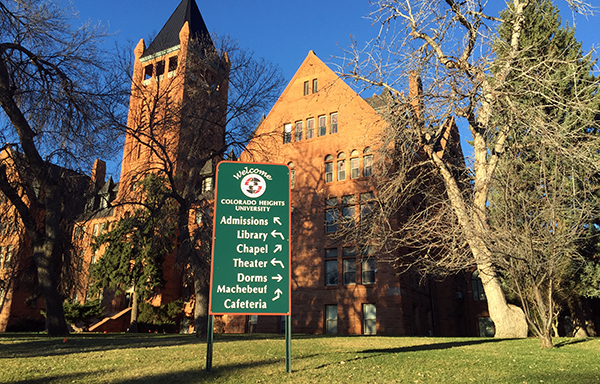 25909