Beauty salon Blondie's The Beauty Shop is the latest store closure in Bonnie Brae.
The salon shut down its storefront at 763 S. University Blvd. on March 31.
Rob Pailet owns the building, according to property records, and Andrew Dodgen with Fuller Real Estate is listing the 4,900-square-foot space.
According to a Blondie's voicemail recording, owner Gina Martinez now works at WeSalon, which opened in February at 1350 S. Colorado Blvd. Blondie's provided hair and makeup styling, skin treatment and other services.
The salon is the third retailer to close in recent months on that stretch of road. The Campus Lounge shut down last month, and 730 South Bar and Grill closed last September.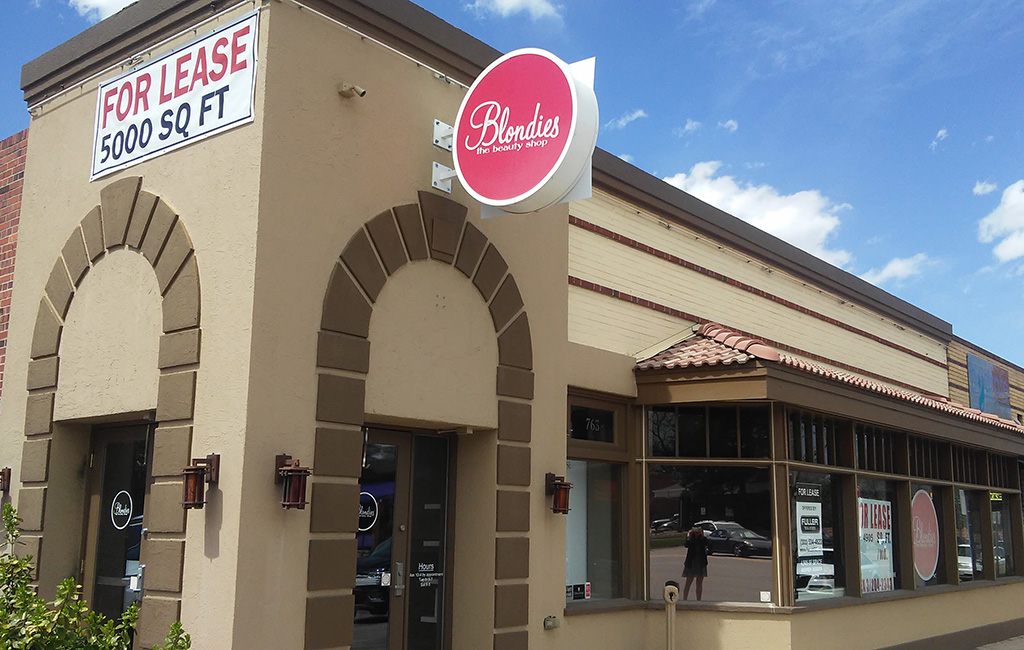 25317