The former Robinson Dairy complex near the intersection of Interstate 25 and Sixth Avenue is under new ownership.
Denver-based Central Development, acting as Robinson Marketplace LLC, purchased the property last week for $10.34 million, according to Cushman & Wakefield's Tyler Smith, one of the listing brokers.
The purchase was financed with a $8.3 million loan from Inland Mortgage Lending, according to county records.
The sale included the former dairy at 2401 W. Sixth Ave., offices at 646 Bryant St. and a warehouse at 677 Alcott St. The properties add up to 5.5 acres and include 95,000 square feet of building space. They are zoned for light industrial.
The properties were listed for sale at $11.9 million. Along with Smith, Cushman & Wakefield's Alec Rhodes and Aaron Valdez also represented the seller.
Smith said Central Development purchased the property as an investment.
"They have a lot of options for what they can do here in the short term or long term, which is what interested them in the property," he said.
Central Development Principal Jeremy Records did not respond to a request for comment. The company's Denver holdings include the office tower at 1660 S. Albion St. and the Cable Building at 1801 Lawrence St., according to its website.
The Robinson family purchased the main dairy site in 1975. The family sold the company in 1999 to Suiza Foods, but kept the real estate and leased out the buildings. Suiza merged with Dallas-based Dean Foods in 2001.
Dairy operations ceased at the plant in late 2013, when Dean consolidated production at a larger Meadow Gold Dairy facility in Englewood.
Dick Robinson said in February that Dean's lease on the property runs through August 2019, and that the multiple current tenants are subleasing from the company.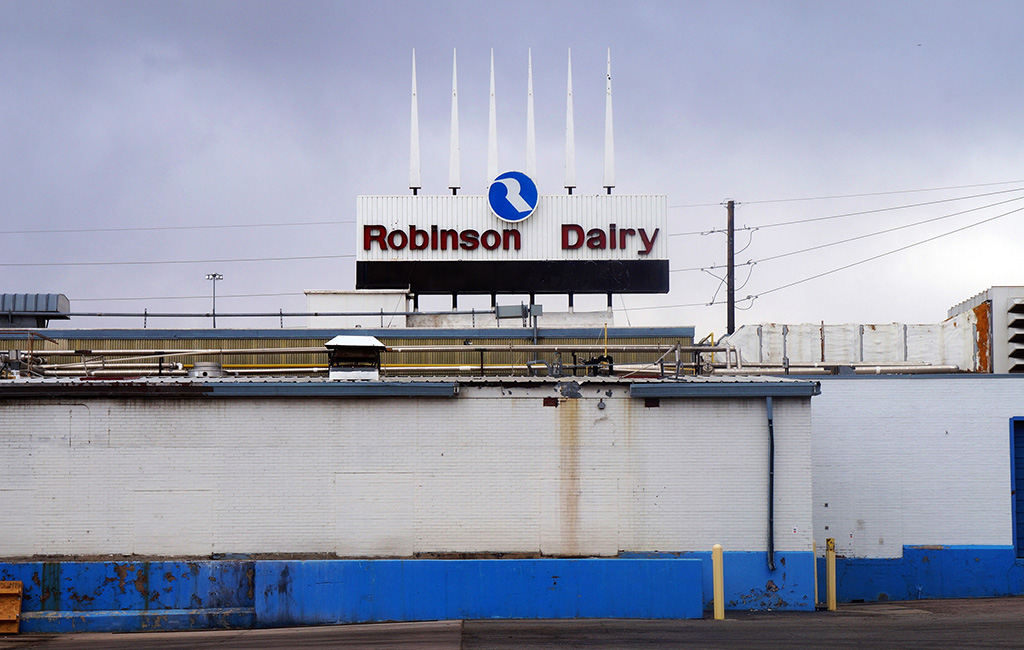 25274