A 2-year-old Golden brewery that produced 750 barrels of gluten-free beer last year is constructing a facility capable of turning out 20,000.
"I thought there would be demand, or I would never have started it," said Karen Hertz, founder of Holidaily Brewing Co. "But it's certainly grown beyond what I expected, or at least faster."
Hertz said Holidaily expects to break ground on the 10,000-square-foot production facility this month at 820 Brickyard Circle.
That's just down the street from Holidaily's brewery, with a 1,000-square-foot taproom and 2,000 square feet of production and warehouse space.
Hertz, 40, has an MBA from UC Denver and worked 10 years in distribution for MillerCoors. In 2007 and 2008, she was diagnosed with cancer, and doctors advised her to cut gluten out of her diet.
Most beers are made using barley and wheat, which contain gluten.
"I loved beer," said Hertz, now cancer-free. "I tried the gluten-free beers that were out there and thought they were not a very good product."
Hertz opened Holidaily in 2016. Instead of barley and wheat, it uses millet and buckwheat sourced from Grouse Malt House in Larimer County.
Holidaily turned out about 250 barrels in 2016 before tripling production in 2017. The taproom offers 10 varieties of beer, three of which are canned for year-round distribution.
Hertz estimated the tap room clientele is split 50-50 between those seeking gluten-free beer and those who just enjoy what's on tap. Customers who buy cans elsewhere are more attracted by the lack of gluten, she said.
Hertz declined to disclose how much the brewery was investing in the expansion. She said Holidaily will lease the new facility from a developer. It is slated to be finished by yearend.
Hertz said Holidaily plans to gradually add production lines in the new space, with an eye on approaching the 20,000 barrel mark by 2021.
Holidaily will continue to do some brewing in its existing facility, mostly to test new recipes or create small batches for the taproom, Hertz said.
Other Colorado breweries that produce gluten-free beers include Great Frontier Brewing Co. in Lakewood and New Planet Brewery in Boulder.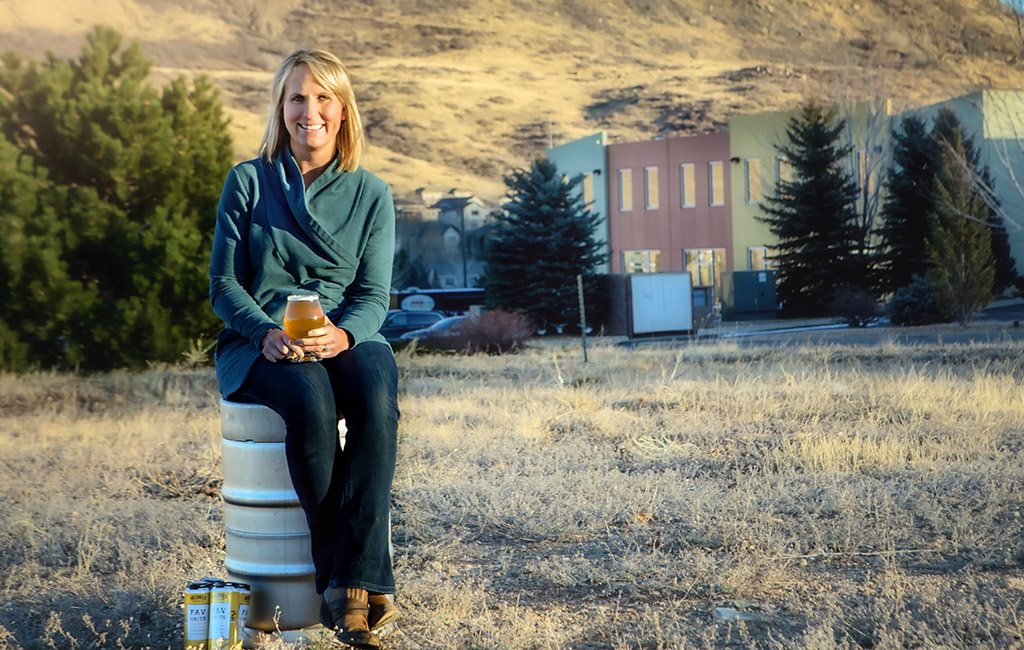 25116