A Ballpark tech firm has caught the coworking bug.
Denver-bred company Effective is relinquishing its 12,000-square-foot headquarters of more than 10 years to move into WeWork's pending location in the Tabor Center.
Effective currently operates in a 12,000-square-foot building at 2162 Market St. That building is being marketed for rent by broker Amy Garris with Jamis Cos.
"It's still available. We're still taking offers," Garris said.
Founded in 2005 as EffectiveUI by Denver entrepreneur Anthony Franco, Effective handles website design and mobile apps. It lists Cabela's, Dollar Shave Club, Boeing and DaVita as some of its clients. British marketing and advertising company WPP acquired Effective in 2012, and Franco now runs a whiteboard startup called McSquares.
WeWork, meanwhile, can't get enough Denver office space. Since entering the Denver market three years ago near Union Station, it has expanded to three locations in Denver. After a deal at 1144 15th St., Denver's newest tower, fell through in November, WeWork signed a lease for 64,150 square feet, the 25th through 27th floors at the office tower at 1200 17th St.
Sources familiar with WeWork's Denver footprint say the coworking colossus is still hungry for more space here.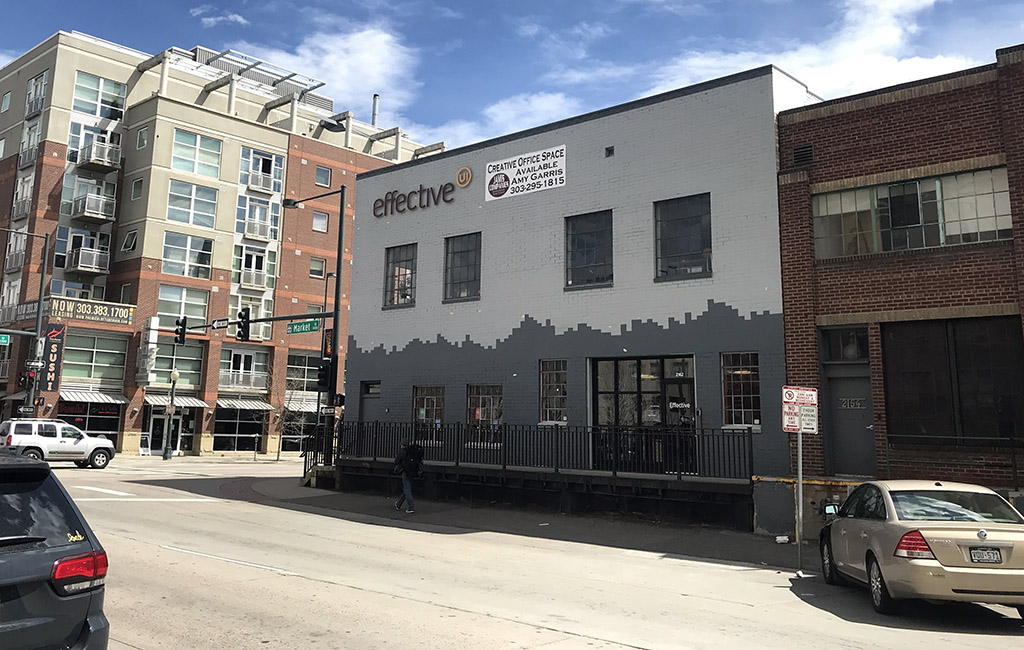 25076