The developer of One Belleview Station wants to build another office building within the Denver Tech Center master-planned community.
Denver-based Prime West submitted plans to the city earlier this month for a 15-story structure at the southeast corner of Layton Avenue and Newport Street, a block from the Belleview Station light rail stop. The site is currently undeveloped.
The plans, which still need city approval, call for 384,000 square feet of office space and 16,000 square feet of ground-floor retail space. The structure would be built on a 2.3-acre lot and include a parking garage with 1,235 parking spaces.
A Prime West executive did not respond to a request for comment.
Belleview Station is a 55-acre stretch northeast of the Belleview Avenue exit off Interstate 25 that is being developed in conjunction with a master plan created by Glendale-based Front Range Land and Development.
The master plan for the entire site calls for 2.2 million square feet of office space, 300,000 square feet of retail space, 1,800 residential units, one or two hotels and more than 5 acres of open space.
Front Range still owns the land where Prime West hopes to build.
Prime West has developed 5.5 million square feet of commercial real estate in Colorado, according to its website. The company finished constructing One Belleview Station, a 16-story office building at 7001 E. Belleview Ave., in late 2016. Western Union has leased 250,000 square feet in the building.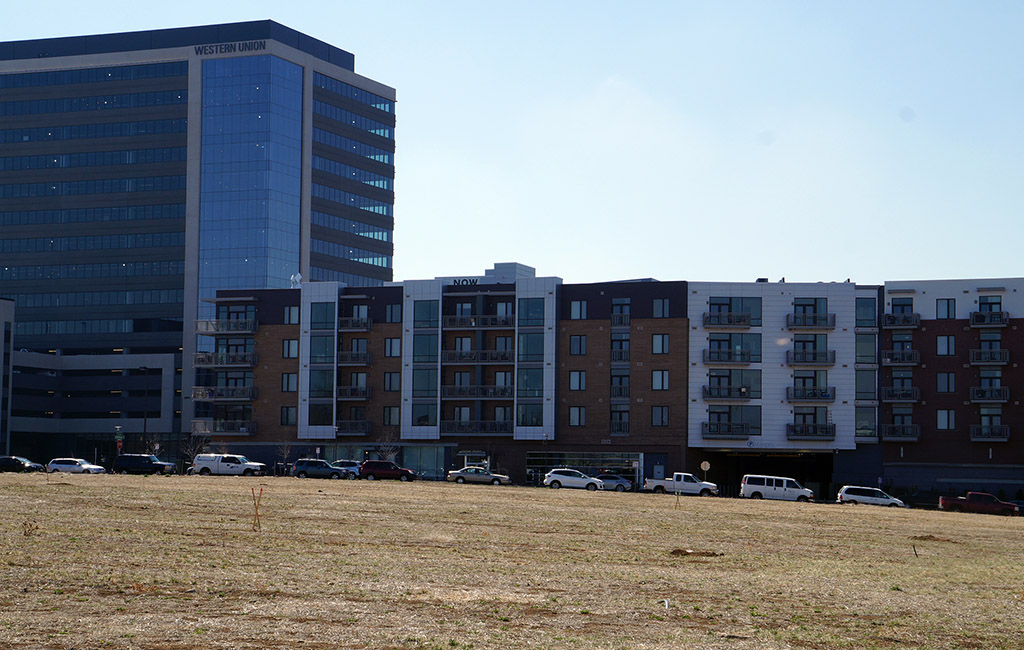 24947