The company behind 1,500 listings of teepees, yurts and other atypical rentals in Colorado now has a more permanent home to call its own.
Glamping Hub, a booking site for unusual vacation rentals, moved into new 3,100-square-foot digs at 990 S. Broadway on March 1.
Co-founder Ruben Martinez said the new office is an upgrade from its previous location at Creative511 Workspace, a coworking facility that he said is trying to sell its building at 511 Broadway.
"It does allow us to have a little bit more stability," Martinez said. "Because of the style of the office, it adds an extra layer of professionalism."
Glamping Hub is subleasing the space from Newport Capital for one year, and Martinez said he looks forward to neighboring with companies like SteelGenix, which makes tiny homes out of steel.
"It'll be great to be in arm's length of some of these companies," he said.
Despite the more grownup office, Martinez is not looking at hiring in the near future, and the space isn't larger than Glamping Hub's previous spot. After a year of expanding from 6,000 listings to 30,000 on its website and growing from two employees to 19 in Denver, the co-founder's main priority is stability.
"We were running as quickly as we could over the last year," Martinez said. "We've been trying to slow things down."
Martinez co-founded Glamping Hub in 2012 in Spain, where it employs 100. Property owners can list cabins, treehouses, safari tents or other rental housing for guests to book on its website. The site has 1,500 listings in Colorado, including a ski-in, ski-out yurt near Telluride and a teepee near Gunnison.
Martinez has other projects up his sleeve too. Glamping Hub is helping to host the Global Glamping Summit next month in Denver, hoping to lure 500 property owners and other hospitality industry folks for a two-day event in Stapleton.
And there are always more properties to list. The company is pushing for more listings in Canada, Latin America, Australia and New Zealand.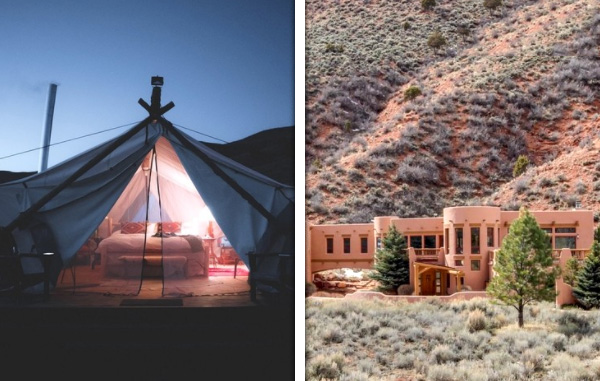 24382