Pablo's Coffee is brewing up a third location.
The café, which operates at 630 E. Sixth Ave. and 1300 Pennsylvania St., plans to open at 7701 E. Colfax Ave. by early April, owner Craig Conner said.
Conner bought the 6,000-square-foot building in November 2016 for $875,000. It was formerly a Compton Mart. He said he is spending $500,000 to renovate the space, using company profits and money earned from real estate investments.
The café will fill less than a third of the building. About 4,000 square feet will be devoted to Pablo's roasting operations.
Pablo's currently roasts its beans in a 1,500-square-foot facility the company owns at 728 Lipan St. Conner said Merfs Condiments — a Denver-based company that produces hot sauce, mustard and sriracha — leased the space.
"It will be a lot like our current facility except we'll have a bit more elbow room," Conner said. "It increases our capacity by about 30 percent."
Conner said the facility could roast about 800,000 pounds of coffee per year. Only a portion of that is used by the three cafes; the company also distributes beans to more than 100 customers.
Conner said the new building also will have a training room for staff.
Pablo's was founded in 1995.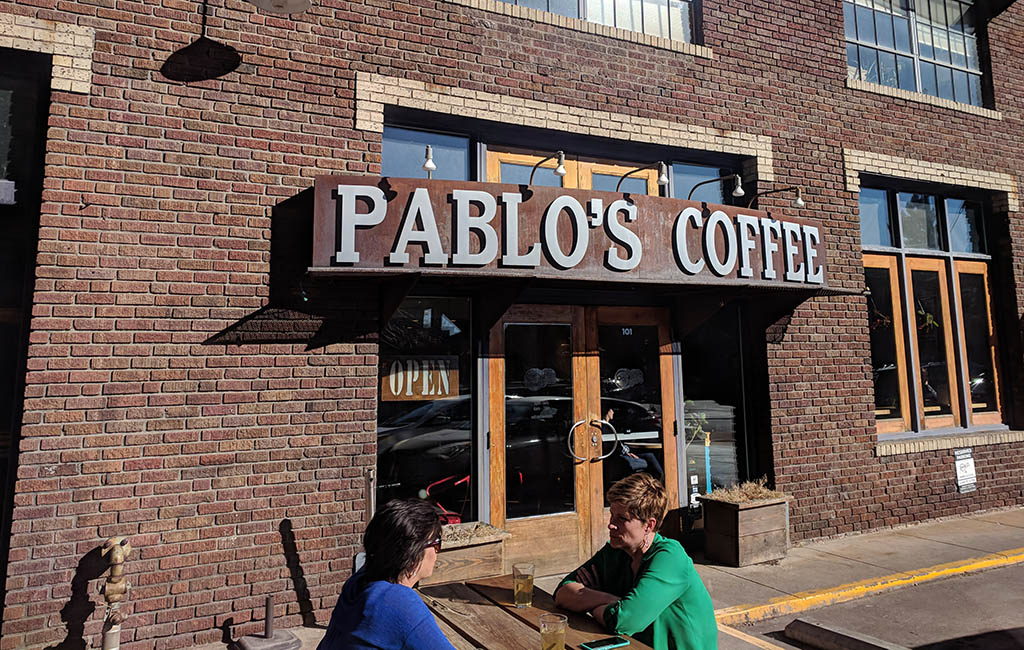 24338