The New York developer who proposed a massive new skyscraper in downtown Denver has failed to close on the purchase of the main parcel of land the structure would stand on.
Buzz Geller, owner of Denver-based Paradise Land Co., said Monday that Greenwich Realty Capital is no longer under contract to purchase 650 17th St. from him.
"Closing date was Feb. 12," Geller said. "Just a little bit before that they asked for an extension. And the terms of that extension were not acceptable.
"They didn't close," he said. "The contract expired."
A Greenwich executive could not be reached for comment. The Denver Post first reported Monday that the site was no longer under contract.
Geller said he didn't previously disclose the expiration before Monday because he believed there was still a chance things could get back on track. The proposed tower received a wave of news coverage in recent weeks because project concept documentation was submitted to the city.
"It was hard for me to believe that anybody would walk away with the amount of money they put down," Geller said.
He declined to disclose that figure. The property, currently a parking lot, is listed for sale at $17.5 million.
The plans submitted for the proposed 81-story tower involved two parcels of land: the 25,000-square-foot 650 17th St. and a 6,200-square-foot 1630 California St. parcel.
BusinessDen reported last week that Greenwich did not have that second parcel under contract. Geller said at the time that his property was under contract.
He said he doesn't see Greenwich ever building on his property, although "I could see them selling all the work they did to someone else."
"I think they've done Denver and Paradise Land Company a huge favor," he said. "They put this piece under the limelight."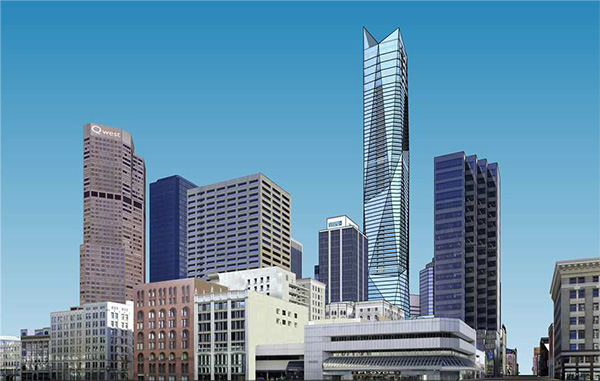 24224