Three office buildings at the corner of 15th and Market streets in LoDo have new ownership.
Denver-based Urban Villages, acting as Seed Building LoDo LLC, paid $21 million for the Rocky Mountain Seed Co. building at 1520 Market St., as well as the adjacent structures at 1500 Market St. and 1321 15th St., according to property records.
Darrin Revious, Ana Sandomire and Kiley Crews of NAI Shames Makovsky represented the buyer.
The seller was Seed Acquisition LLC, which is affiliated with developer Jerry Glick of Denver-based Columbia Group.
The sale involves a mix of the old and the new.
The 44,398-square-foot Rocky Mountain Seed Co. building was constructed in 1920 as a grain and produce warehouse, while the 18,000-square-foot 1500 Market St. structure was completed last year.
The 9,964-square-foot 15th Street building dates to 1964, according to city records.
Inventory and sales tracking startup GoSpotCheck leases all of 1500 Market St. Tenants in the other buildings include an insurance company and flooring manufacturer, according to Urban Villages.
Urban Villages said in a statement that no immediate changes are planned for the buildings. The company's portfolio includes the Sugar Cube building downtown and the Vita Flats apartments at101 N. Grant St.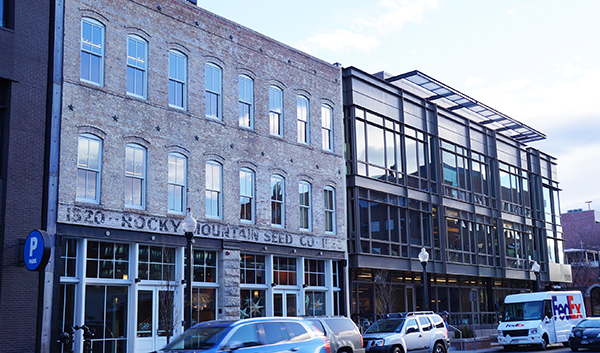 23791