The future of the former Catholic Charities headquarters building in Sunnyside is starting to take shape.
New owner HM Capital is converting a portion of the second floor of 4045 N. Pecos St. into a coworking space, and a spin studio is among the tenants slated to occupy other portions of the building.
Ecospace broker McCall Perry, who is handling leasing, said renovations on the two-story, 44,000-square-foot building are expected to be finished by April.
HM Capital, led by President Ben Maxwell, purchased the building and adjacent lot at 1752 W. 41st Ave. from Catholic Charities in September 2016 for $6.25 million. Maxwell said he's invested $3.7 million into the building, which according to city records dates to 1965.
The building has been gutted, and new windows have been installed to modernize the look.
Perry said the coworking space, Forty45 Coworking, wasn't originally planned, but resulted from "a lot of interest from small tenants."
The coworking takes up 6,300 square feet on the building's second floor. There are 17 private offices, the largest of which are about 200 square feet and cost $1,500 a month, in addition to shared desks, conference rooms and a kitchen area.
Tenants that have signed on to the rest of the building include law firm Cage Bucar Lewis and Shift Cycle + Fitness, Perry said.
It will be the second location for Shift Cycle + Fitness, which operates at 5096 Central Park Blvd. in Stapleton. The studio has signed a lease for about 3,000 square feet, Perysaid.
Ecospace and HM Capital also will occupy the building, and Catholic Charities is maintaining a presence as well. The nonprofit is leasing about 9,000 square feet, Perry said.
Perry said about 7,000 square feet remains available for lease, not counting the coworking space. The owner is targeting a coffee or sandwich shop for a unit at the corner of Pecos and 41st Avenue.
The office building is just one component of HM Capital's vision for the site.
The company plans to build 30 townhomes to the west of the Catholic Charities building, on the 41st Avenue lot. That portion of the project is expected to break ground in coming months.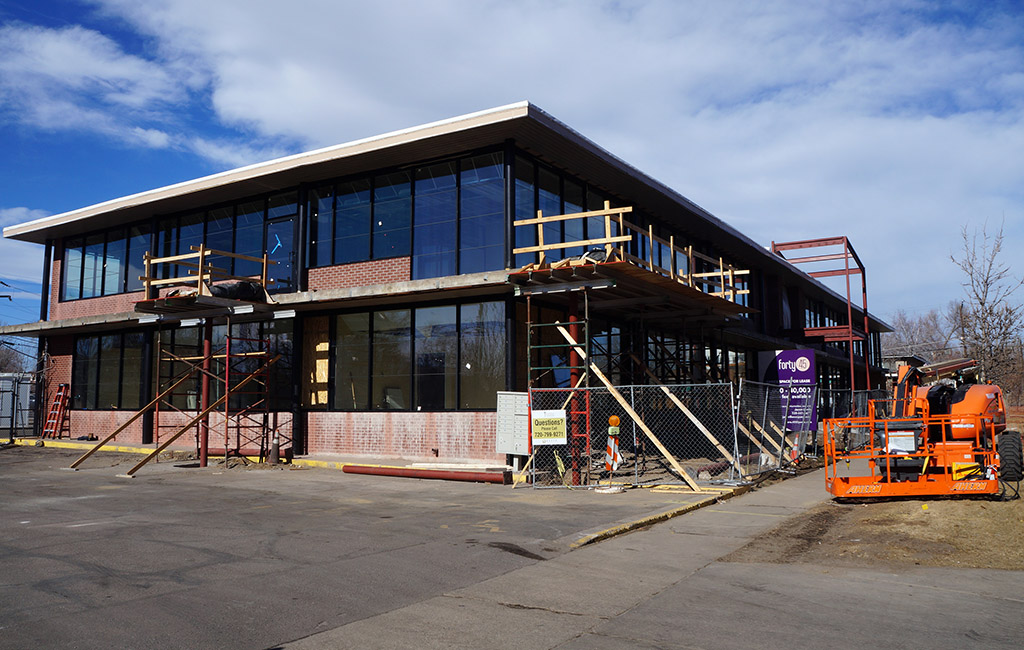 23759