Developer Ben Maxwell wants to park 40 new homes on a Sunnyside block and find some additional tenants for an existing office building.
Maxwell, who works at HM Capital, plans to build townhomes and duplexes around the Catholic Charities building at 4045 Pecos St. in Sunnyside.
"We liked the land and Sunnyside is a great up-and-coming area," he said. "We feel like we can offer a nice product at a good price point. The neighborhood is changing dramatically, there's a lot of activity and we feel like we can help contribute to that."
Maxwell will build on a 2-acre site that takes up two-thirds of the block bounded by 40th Avenue, Pecos Street, 41st Avenue and Quivas Street. He bought the land and Catholic Charities' 42,000-square-foot office building in September for $6.25 million.
Catholic Charities will condense its office operations into about a quarter of the building's space, Maxwell said, putting about 30,000 square feet of office space on the market for lease.
While refilling the office space, Maxwell will break ground on about 30 townhomes and six duplex units between three buildings. Those new homes will replace a large surface parking lot surrounding the office building.
The duplexes will be for sale, but Maxwell said he hasn't decided whether to sell or rent the townhomes. Each townhome and duplex will have its own garage, leaving about 80 parking spaces for the office building.
Maxwell is hoping the homes will appeal to people who might like to be near the city center, but need to be able to get out of town easily.
"It's a good location for anybody who wants to be closer to this side of downtown," he said. "So they can commute to Broomfield, or get up to the mountains."
Maxwell hopes to break ground on the duplexes in February. The townhomes will likely start mid-summer. Maxwell said each piece should take between eight and 10 months to build. Zaga Design Group is the architect.
As Catholic Charities shrinks its footprint in its current headquarters, Maxwell said he'll need to update the office building before bringing new tenants in.
"The building itself is in amazing condition, but the interiors need a little paint and carpet," he said. "There's some reconfiguration that will have to happen on the first floor, but the second floor has some well-defined offices that would work well for a multi-tenant building."
The plan is to start pre-leasing office space in January or February. Ecospace brokers Jason Lewis and McCall Perry are handling leasing for the building.
Lewis said lease rates would likely start around $18 per square foot for companies that require few tenant improvements, and range up to $22, depending on the renovations needed.
Interstate highway and downtown access, parking and price will be three main selling points for the building, Lewis said. But its most valuable asset might be the size of the property, on a block Lewis said is the biggest in the neighborhood.
"It's really the only option that, in itself, is a unique aspect," he said. "There are no large blocks of space west of I-25 within a few minutes of downtown."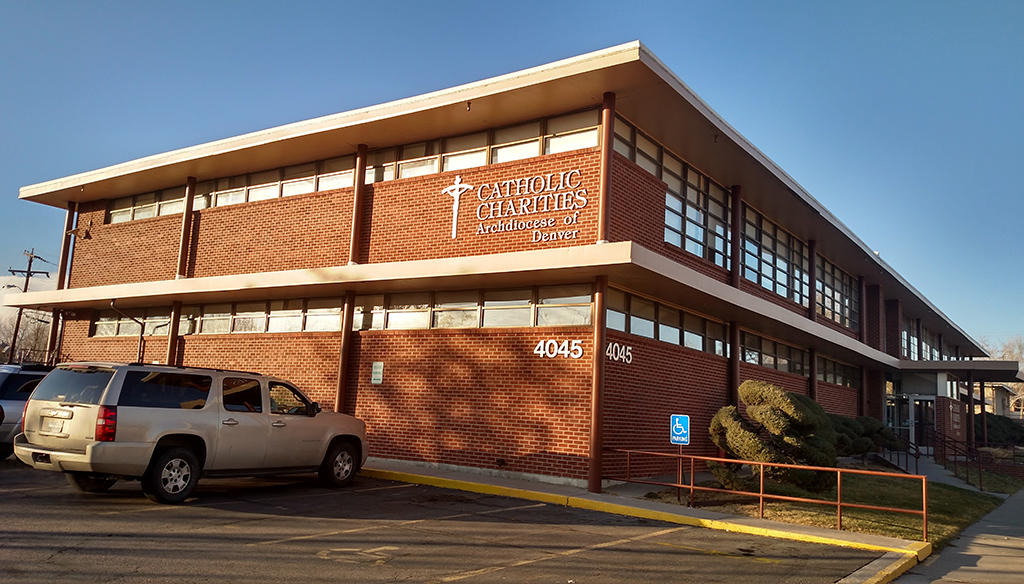 13344