With a recent capital raise, Denver storage startup Closetbox has now surpassed $18 million in venture capital.
Closetbox has raised nearly $6.5 million of a $7.3 million round, according to an SEC filing from Jan. 10. The startup picks up and returns items that customers request.
A closet of space, around 25 square feet, starts at $58 a month, according to the company's website.    
In 2017, it raised $5.5 million, as well as $5 million in 2016 and $1.8 million at the end of 2015. The company was founded in 2014 by Marcus Mollmann.
The startup also has expanded its service area. In October of 2015, it served 11 states and Washington, D.C. Now, Closetbox operates in 37 states.
It has offices at 4100 E. Mississippi Ave. in Cherry Creek.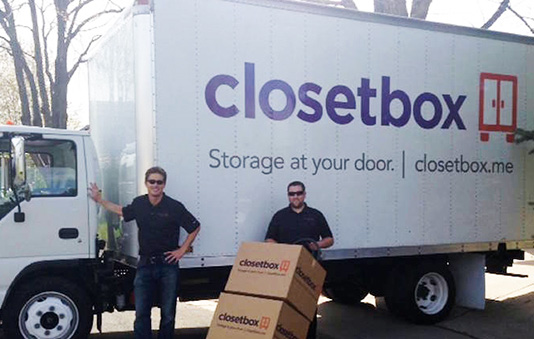 23210