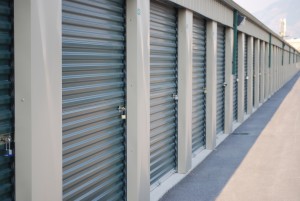 A Denver area storage startup has stashed away nearly $2 million in new funding.
ClosetBox, a company that picks up your stuff, puts it in a storage unit and brings it back on demand, raised $1.8 million in a new funding push between Aug. 31 and Oct. 8, according to SEC filings.
The cash came from 21 separate investors. ClosetBox did not return several calls seeking comment on its plans for the investment money.
ClosetBox picks up items from customers and stashes them at off-site storage facilities. Rather than charge customers for a full storage unit, ClosetBox determines monthly rent by the item, according to the company website. For example, the company will quote a specific price for a single couch, dresser or other item.
The company will also retrieve items from storage and deliver them back the customer for a fee equal to 10 percent of the customer's monthly rent. Customers can also pick up their own items at the storage facility at no cost.
In Denver, ClosetBox stores items at a facility at 1761 E. 58th Ave., according to the company website. That property is owned by Franklin Industrial Group Ltd., Adams County property records show.
ClosetBox can deliver items within 48 hours of a customer's request, its website said, but waits can be as long as two or three days during busy periods in late July and early August.
Customers commit to storage for a minimum of two months. Monthly rent includes insurance on damaged and lost items up to 60 cents a pound.
ClosetBox services are currently available in 21 cities and 11 states as well as Washington, D.C., according to its website. In Colorado, ClosetBox operates in Boulder, Denver and Fort Collins.
Last September, ClosetBox founder Marcus Mollmann told The Denver Post that revenue had doubled every month since starting in May.
ClosetBox is among a number of startups offering pick-up storage. Competitors include Clutter in Los Angeles, MakeSpace Labs in New York City and Livable in Seattle. Both Clutter and Livable reported new funding last month; they stowed away $1.1 million in equity and $750,000 in debt and other securities, respectively.
In addition to its recent round, ClosetBox raised $200,000 in convertible debt in 2014, months after launching in May of that year.