In addition to raising $3.9 million of a planned $4.8 million capital campaign, and seeking to double its staff, Boulder-based Brandzooka has added a television component to its software.
Co-founder and CEO Aquiles La Grave said the marketing firm recently expanded its software product's capabilities to allow users to send ad campaigns to major television networks.
"Brandzooka is a tool that allows literally anybody to put their ads online or now on TV," La Grave said. "We wanted to swing for the fences and open it up to absolutely everybody."
Brandzooka launched its television side in North America in December. La Grave said it spent 18 months working with network partners to start it up. Digital users can launch campaigns worldwide, and such projects have appeared in 150 countries, he said.
La Grave compared Brandzooka's model to Facebook: Users create an account online and answer questions to define their target audience and create effective marketing campaigns. The base fee to create an ad campaign is $35.
"You can now buy TV ad space in a very targeted way," he said. "Users like Nike and Gatorade don't get a different platform than that 12-year-old kid."
La Grave said when Brandzooka started in 2015, it had 250 users. The next year it jumped to 4,000, and 2017 closed with around 22,000. Alex Bogusky, founding partner of Boulder-based advertising firm Crispin Porter + Bogusky, co-founded the company with La Grave.
Assembly Media Networks Inc., which does business as Brandzooka, filed the capital raise with the SEC in December. It plans to at least double its staff of 20, focusing on salespeople, within six months. Funds also will go to marketing the new television product.
To accommodate staff growth, La Grave said, Brandzooka will add a second office this month. Most of the operations, now at 1155 Canyon Blvd., will move to the new location in eastern Boulder.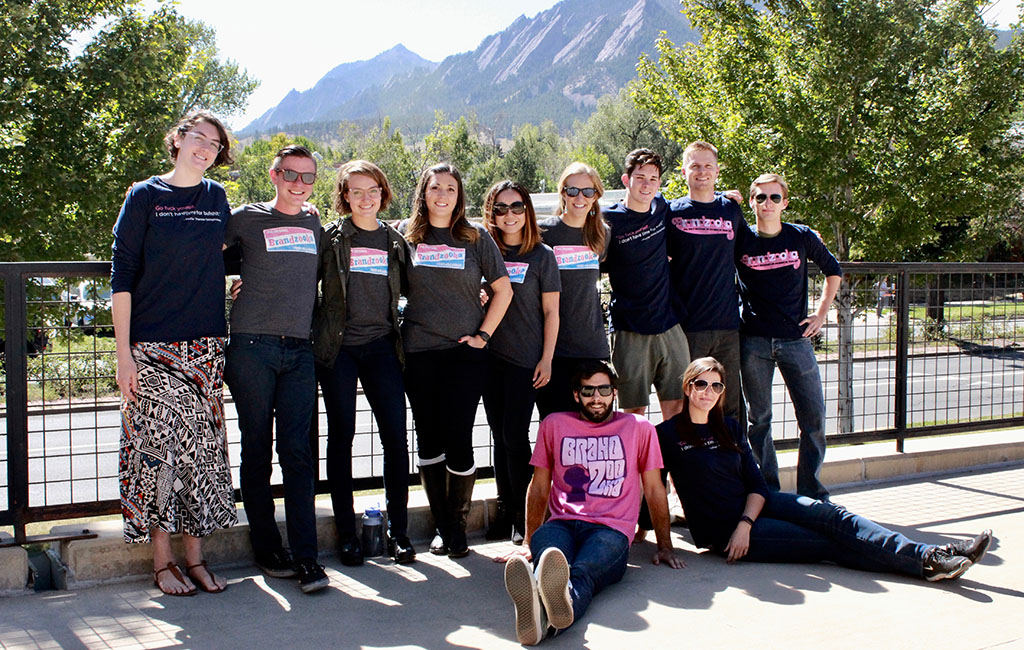 23002