After closing shop in RiNo at the end of July, Zephyr Brewing Co. is ready to open its new facility in North Denver.
Co-owner Brian Wood announced it would open its new taproom and production facility at 1609 E. 58th Ave. at 4 p.m. Friday.
At first, the brewery will be open for three days a week: from 4-8 p.m. Thursdays and Fridays, and 1-6 p.m. Saturdays.
Wood said in a statement that the brewery's previous location did not offer room for expansion, and rising rents in the area made it harder to turn a profit.
"In order to continue our dream of expanding Zephyr, our brewing capacity and our consumer reach, we felt it was in the best interest of the company to relocate," he said in the release.
He added that growing competition in RiNo was making it harder to stand out in the market. Blue Moon opened a taproom in the neighborhood. Both Odell Brewing Co. and New Belgium, two of Colorado's largest craft brewers, are opening taprooms in RiNo this year.
Wood said the new location is about the same size as the RiNo space, but the North Denver spot will focus more on production.
"It's going to be a totally different scene than the pub crawl scene in RiNo," he said.
Zephyr operates on a seven-barrel brewing system and will have seven to eight rotating beers on tap when it opens. The list includes its flagship beer, Blood Orange Pale Ale, as well as a Belgian Quadruple and an Irish Red.
In October, Illinois-based TBF Financial filed a lawsuit against the brewery for an alleged $24,000 in unpaid loans. Wood said the case has since been resolved.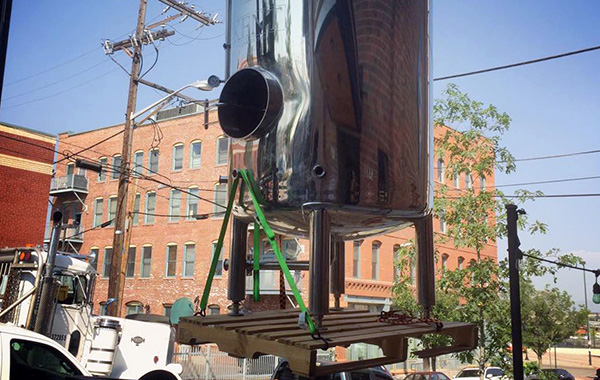 22933