Tenants moving into luxury apartment buildings are paying more than they did a year ago, largely because move-in specials have faded as more and more renters relocate to Denver.
The average effective rent for one-bedroom units at 22 large apartment buildings polled by BusinessDen – from Cherry Creek and Golden Triangle up to Union Station and RiNo – rose 6 percent in December 2017 compared to the same month in 2016, from $1,493 to $1,583.
Effective rent subtracts specials, such as a free month, from the advertised rent.
BusinessDen surveyed 27 large apartment buildings this year (22 of which were included in the 2016 survey) totaling about 7,000 units. The buildings form the upper crust of the residential building boom that has swept across the Mile High City.
The survey, conducted in mid-December, requested the starting rent for one-bedroom units available in December or January, as well as promotions and discounts.
Seventeen of the 22 apartment complexes raised their effective rent in 2017. 1000 Speer in Golden Triangle, formerly the Joule, raised rent the most, charging new renters $2,000 per month, up 28 percent from the December 2016 poll.
Fourteen of the 22 properties had promotions, ranging from waived application and administration fees to a month of free rent.
Those promotions are increasingly an endangered sight. Unlike the 2015 and 2016 BusinessDen surveys, when some properties advertised two months of free rent, no complexes went beyond the one-month mark in 2017.
Alta City House, located near Union Station, offered two months free rent in December 2015 and $1,000 off in December 2016. This year, it didn't have any specials.
That means tenants at Alta City House will pay $169 more for a 2017 to 2018 lease than they would have if they had signed last December.
Similarly, Battery on Blake in the Ballpark neighborhood offered two months free rent in December 2016. In the 2017 survey, the discount was $1,000 off. That resulted in a year-over-year effective rent increase of $29, despite the advertised rent dropping 10 percent over that period.
Another data point from this year's survey: While Steele Creek sold for a record per-unit price in October, it's not the priciest property in Denver for new tenants.
Steele Creek's $1,855 effective monthly rent was exceeded by Cadence at Union Station, fellow UDR property Acoma, and 1000 Speer.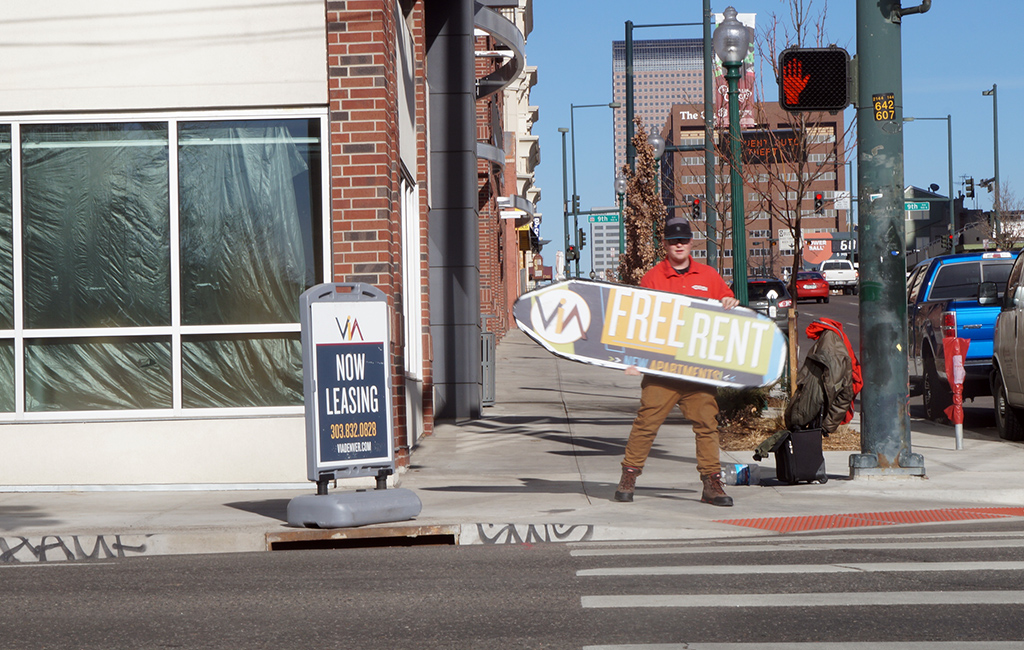 22872