Guerrilla Gravity is on a bike rampage.
After expanding its product line and manufacturing space this spring, the mountain-bike maker has nabbed an additional 2,500 square feet adjacent to its 2031 Bryant St. headquarters.
That brings the 6-year-old company to a total of 5,400 square feet in its bike bunker just north of Mile High Stadium.
Co-owner Matt Giaraffa said it needed more space to bring some of its machining in-house.
"This year had a 110 percent growth over 2016," Giaraffa said. He said it was more valuable to make some of the bike parts at Guerrilla's headquarters, where it was building the bikes. "It gives us more flexibility … we can knock (building) out pretty quickly."
Giaraffa said Guerrilla spent $60,000 on its new CNC machine. This spring, the bike maker went from producing 20 bikes per month to 40.
Part of firm's strength is to get custom bikes into the hands of riders quicker than other bike makers, Giaraffa said. Bringing more machining in-house helps the company produce parts faster and keep up with fluctuating trends.
In July, the company started making its Smash model, a 29-inch bike, once riders started looking for something bigger than 27.5 inches.
Guerrilla sells directly to riders instead of through bike dealers, which helps riders customize the exact bike they want while keeping costs lower.
"We've done that since the beginning. That's really starting to click with a lot of riders now," Giaraffa said.
And, founded by three mountain bike racers, it builds bikes meant for a rough ride.
"We appeal more to the aggressive-style rider," Giaraffa said. "It embodies the characteristics of the bike … the faster you go, the better it feels."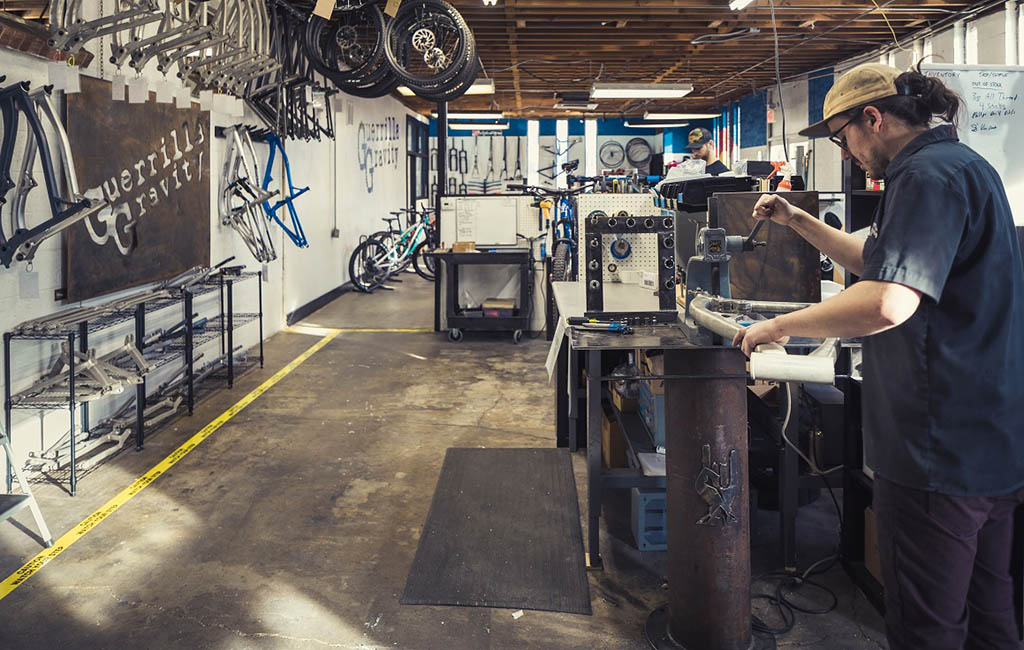 22784