The thumping music and gyrating stationary bikes at a Sloan's Lake studio are causing headaches for the landlord, who is threatening eviction but says he just wants the gym to pay for more soundproofing.
And now the dispute is taking a spin through court.
The owner of a new development at 4433 W. 29th St. is threatening to evict spin studio High Ride Cycle for being too loud and disturbing tenants. Ilan Salzberg, one of the building's owners, said he wants to keep High Ride as a tenant, but wants them to pay for more substantial soundproofing.
On Dec. 5, Salzberg sent the studio owners a notice threatening eviction, telling BusinessDen it was his only way to get them to pay for more soundproofing.
Megan and Scott Hanson, High Ride's married owners, said in a lawsuit of their own filed Dec. 6 that they would lose clients if they turn down the music. They also claim the building's soundproofing is not their responsibility, and that the loud music was a known risk of leasing to their high-energy business.
"For a cycling fitness studio to be successful, the studio needs to play fun and invigorating music," the Hansons' lawsuit states. "The music needs to be played at a sound level the clients can hear while pedaling their fitness cycles. In other words, the music needs to be loud—almost like a dance club."
The Hansons, who declined to comment, are asking the court to prevent their landlords for evicting them. They allege they are complying with the lease. Rent at the 1,500-square-foot space is around $3,500 per month.
Over the summer – before the lawsuits started – High Ride and the landlord agreed to split $7,500 to build more soundproofing in the cycle studio.
It didn't do the trick. Adjacent tenant City Roots Dental complained about the noise, while retail shop Aspen and Pine directly below High Ride complained of vibrations from the spinning bikes. Aspen and Pine claims it can't hang glass items for fear they will fall off the wall, Salzberg's lawsuit claims.
Salzberg this week re-filed a complaint reasserting the threat of eviction.
"My goal is to see High Ride stay for many years and simply take responsibility for mitigating their impact on others," Salzberg said.
He said he gave simultaneous tours to cycling studios looking at the space, but liked the Hansons best.
"Scott and Megan were a young startup business," Salzberg said. "They seemed eager and responsible and wanted to make it happen."
He said he did not take shortcuts on the steel and concrete building, but the sound and vibrations became an issue once the studio opened.
Wheeler Trigg O'Donnell LLP is representing High Ride Cycle. Moye White is representing Salzberg's company, SloHi Village LLC.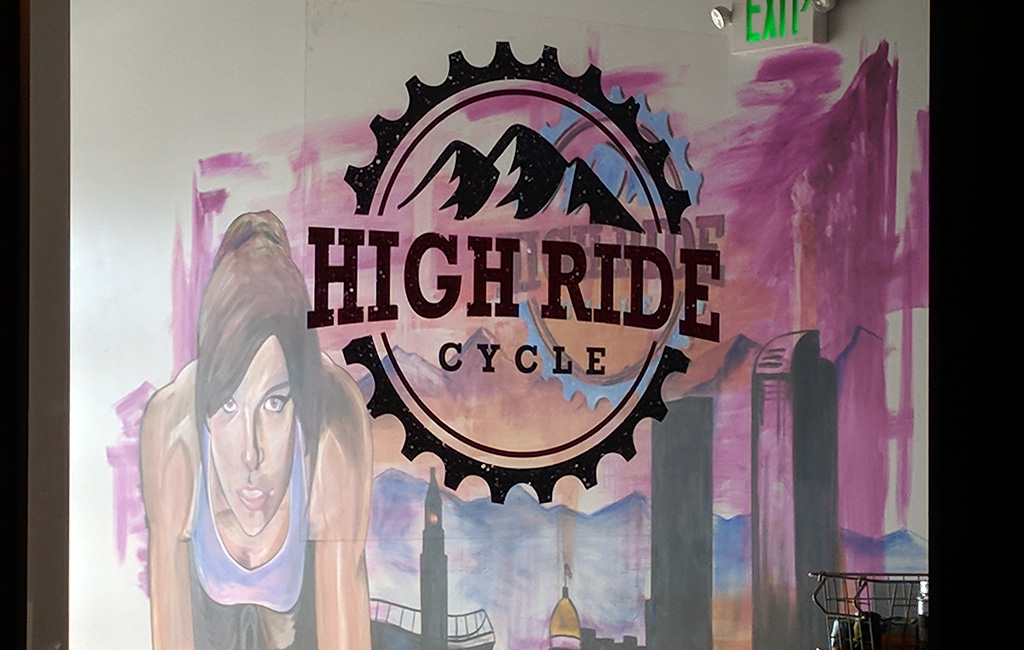 22773