Golfers enjoyed the December sunshine on the greens during the last rounds at Fitzsimons Golf Course.
Sunday was the last day to tee off at the nearly 100-year-old course, after the city of Aurora announced its official closure last month. The Fitzsimons Redevelopment Authority originally set Dec. 15 as the closing date, but later modified its construction schedule to start Monday, Dec. 18.
The FRA is building a parking lot on a portion of the course, and will break ground in 2018 on a bioscience building. The organization is redeveloping the land in support of the nearby University of Colorado Anschutz Medical Campus.
In its final weeks, the course had special day rates in honor of its looming centennial birthday, with 18 holes costing $19.18 with a cart. The course first opened in 1918, and was opened to the public in 1998.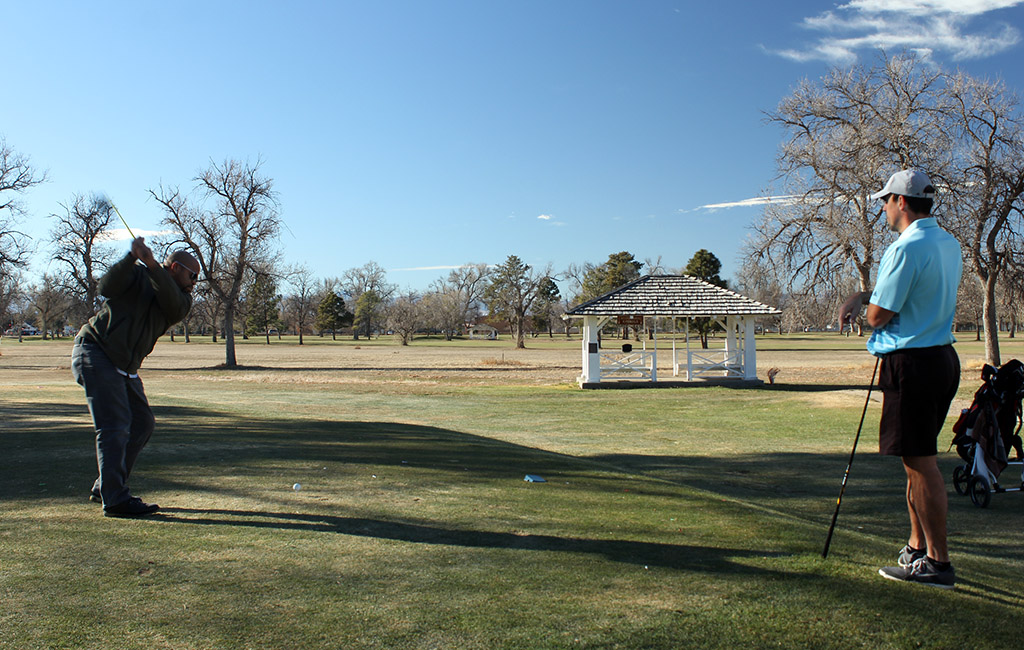 22572