Omaha-based brokerage TD Ameritrade, which assumed control of a Westminster office with its recent acquisition of Scottrade, last week notified the state it expects to lay off 120 people at 10955 Westmoor Drive starting Dec. 20.
In October, TD told the state it expected the round of layoffs would involve 32.
The brokerage notified the state in compliance with the federal Worker Adjustment and Retraining Notification Act, which requires large employers to provide advance notice of plant closings and significant layoffs.
Spokeswoman Kim Hillyer said the layoffs "are part of the merger integrating Scottrade with TD Ameritrade.
"Notices are happening in phases, with employment end dates taking place over the next several months, depending on the role," Hillyer said.
She said this "second phase of notifications" in Westminster is the largest in terms of affected employees, with "other smaller phases possible over the next six to nine months."
Other TD Ameritrade offices around the country also are changing shape.
The company ultimately plans to relocate remaining employees to its office at 717 17th St. in Denver, Hillyer said, adding that the 200,000-square-foot building is now for sale.
Scottrade paid $24.2 million for the building in 2009.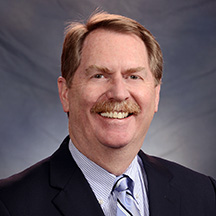 22587