Denver real estate firm RedPeak has acquired its second property in less than two weeks.
The company spent $11.25 million to purchase the 10-story apartment building at 960 Grant St., according to chief investment officer Bobby Hutchinson.
Hutchinson said the same family had owned the building since 1963. Property records list the previous owner as CB03 LLC, an entity controlled by John and Nancy Riede.
No brokers were involved in the transaction.
The 34,000-square-foot building, built in 1937 and branded Colburn Apartments, has 69 studio and one-bedroom apartments. The deal also includes an adjacent parking lot.
Hutchinson said RedPeak has a regional property management office a half-block away, in the building it owns at 1000 Grant St.
"It's just locationally a great fit for us," he said.
Hutchinson said the building is 95 percent leased, and RedPeak plans to renovate units and common areas over the next couple years.
Its latest acquisition gives the property manager more than 2,200 units across 26 properties in and around Denver.
Earlier this month, it purchased a 54-unit apartment building at 1375 High St. for $14.75 million.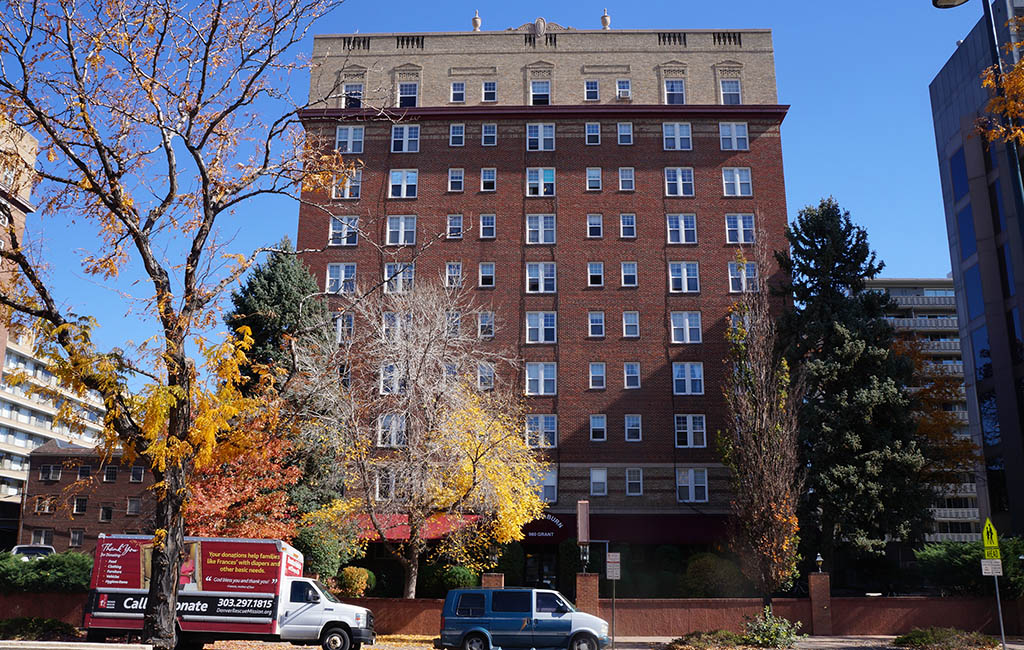 21209