After raising $10 million, a Denver-based insurance company is looking to make worker's compensation a piece of cake.
Cake Insure has raised $10.1 million, according to an SEC filing from Oct. 13. The company is a subsidiary of Pinnacol Assurance, which provides worker's comp insurance in Colorado. Pinnacol is headquartered in Denver at 7501 E. Lowry Blvd., and was founded in 1915.
According to the SEC filing, Cake first began funding in September. The $10 million came from seven investors.
Pinnacol's chief strategy officer, Robert Norris, will head Cake as CEO. The website for the company lists 16 employees. Cake is currently leasing space at the Enterprise coworking space in Curtis Park at 3000 Lawrence St. 
Cake officially launched Oct. 10. It bases insurance rates on the type of business, its payroll and past work-related accidents there. The firm offers a quick quote through an online questionnaire, and is focusing on digital policies. Insurance holders with Cake will have minimal physical paperwork and can get digital proof of insurance, according to the website.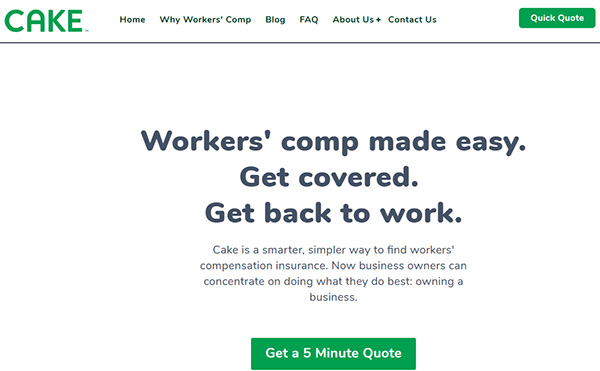 21039