Ikea is too cookie-cutter.
So says Donnie Criswell, owner of Design It Yourself Furniture in Denver. DIY Furniture hopes to chisel out a niche between the identical furniture kits popularized by the Swedish giant and the custom woodworking at the base of his business.
DIY's plan is to start a furniture kit service. Customers would receive components to build a piece and assembly directions. But unlike Ikea, the furniture would come unfinished, so customers can paint and stain as they please.
"It's like Blue Apron," Criswell said. "You get a recipe in a box and you put it together."
DIY Furniture has sold and shipped individual furniture pieces to craftier customers. But Criswell thinks there's a market for customers that want to make their own furniture, but need guidance from a made-to-build kit with instructional videos.
"We are eliminating all the little hurdles," he said. "We shouldn't assume everyone has garage space and tools."
DIY is preparing videos and other components to launch furniture kits. Criswell said most products will be small – to save money on shipping costs.
A Georgia native, Criswell moved to Colorado in 2009 and started his custom furniture business the following year.
"I didn't set out to start a furniture business," he said. "I was considering other businesses to start. None of them ever took off."
But furniture making has shaped up into a solid living. Criswell now makes custom furniture under the name Made, separate from DIY's furniture parts.
In the last three years, the two companies generated $4 million in revenue, Criswell said, and are on track for $1.5 million this year.
While Criswell hammers out the details for DIY Furniture, items from his Made custom furniture business can be seen at local restaurants like Corvus Coffee in DTC, Cart-Driver in RiNo and Gozo on Broadway.
Non-commercial customers also can order a single custom piece of furniture. Made's chairs range from $400 to $1,200, and tables average $5,000.
Both Made and DIY are based in a 5,000-square-foot former auto shop at 5850 E. Evans Ave. But as more people move to Denver looking to build homes, Criswell is looking for a bigger home for the workshop.
"The market is good," he said. "As population increases, that's a good indicator for new furniture."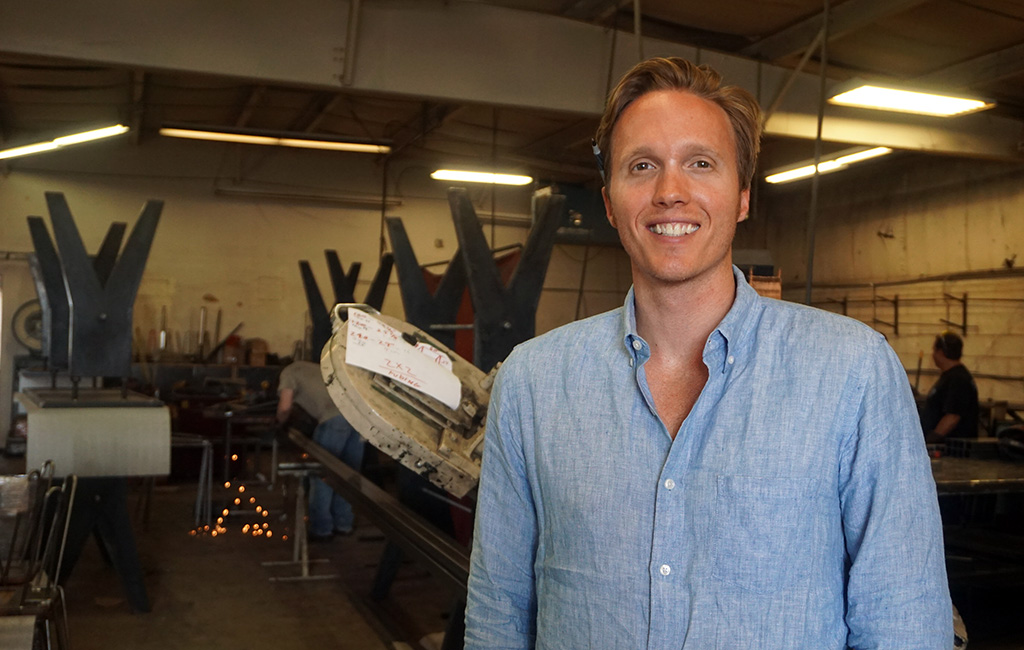 19623