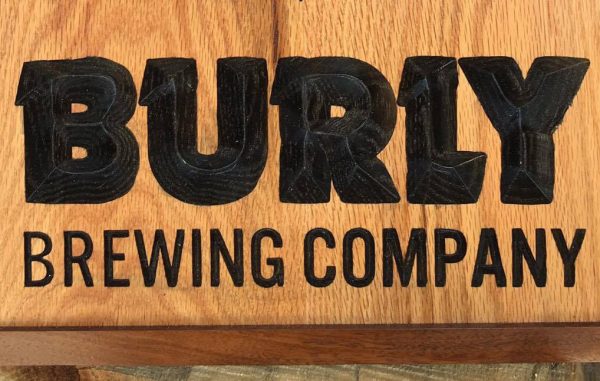 A third-generation optometrist has set his sights on the Castle Rock brewery scene.
George Goodman recently leased a space for Burly Brewing Co. south of the Outlets at Castle Rock.
Burly's 5,100-square-foot space is in a more industrial area of the city, at 680 Atchison Way. The space will be a brewery and taproom, not a restaurant.
"I just want the emphasis to be on the beer," Goodman said.
He said the brewery will feature 24 different taps and have the ability to produce 3,000 barrels annually. For now, it will concentrate on brewing for the taproom, with some local keg distribution. But Goodman hopes eventually to add canning and bottling to his resume.
Pending permits with the city, Goodman said he hopes to start construction in the next two weeks. Burly is using John Vendetti with Advantage Builders out of Parker as the contractor.
Goodman spent seven months looking at space in Parker and Littleton before settling in Castle Rock.
He sold part of Burly in order to start funding the facility buildout, to the tune of $270,000, with the hopes of selling another $30,000, according to an SEC filing Aug.14.
The optometrist currently works at TLC Laser Eye Centers in Denver as the clinical director. He will split time between the center and the brewery until Burly has a solid foundation. Goodman said he gave part of this company to a friend who will act as his business partner. His lease at Atchison is for five years at about $5,700 per month.
"My goal ultimately is to replace my income and to grow the business," he said.
The brewing equipment for Burly will be delivered in December, and Goodman said he will spend January making beers for an early 2018 opening.
Goodman said he came up with the name for his brewery with the help of his three sons on a dirt biking trip.
"We were just spit balling names, trying to come up with something that we liked," he said.
Castle Rock has three other breweries. One business, 105 West Brewing Company, sits around the corner from Burly's future home. Goodman said one way he hopes to stand out in the crowd is by offering nitrogen beers. At least three of the 24 taps at Burly will be nitrogen carbonated Goodman said, adding that it helps enhance the flavors of certain beers.
"They're hands down different beers based on their method of carbonation," he said. "A lot of breweries think that nitrogen is a nuisance because it takes longer to pour it."
19603