The gym rats at a recently launched fitness club north of Lakeside Amusement Park work out under a fierce tagline: "Train insane or remain the same."
FitBox, which opened on the northwest corner of Sheridan Boulevard and Interstate 70 this month, gets its motto from its head honcho. Louis Martinez said even his training partner thinks he's out of his mind sometimes.
"He thinks I'm nuts for randomly running 15 or 18 miles just because I can, or doing a Spartan race without training, or doing two or three workouts in a day because I can," he said.
Martinez, 31, first caught the fitness bug while a student at North High School, where he ran cross country and continued as a volunteer coach after graduation. He opened his first gym, now closed, on Tennyson Street five years ago.
Now, FitBox puts Martinez back in the neighborhood where he grew up.
"Those are my stomping grounds and I'm super proud to own a business in that area," he said. "It's still really easily accessible from downtown, and it's pretty central."
Martinez has invested $5,000 of personal funds to open FitBox. He said the 1,700-square-foot gym is trying to escalate the common mix of high intensity training and circuit training.
"I don't want to be like anyone else," Martinez said. "Everybody does intensity, everybody does circuit training. We found a niche with boxing and cardio kickboxing."
In kickboxing classes, FitBox runs customers through eight rounds of 3-minute kickboxing combinations, separated by 1 minute of rest.
The company hired five trainers to help teach the 17 classes per week on the FitBox online schedule, including yoga and circuit training. Martinez said the gym just launched a kids' basic boxing program, and he plans to launch a women's self-defense class.
A 12-month FitBox membership costs $100 per month, while a drop-in class costs $20.
Right now, Martinez has about 40 customers working out at his gym. He said it's not crazy to hope the gym clientele might double in size.
"I would like to have 100 clients a month, (which would) force us to grow into a bigger location to provide that fitness on a bigger scale," he said.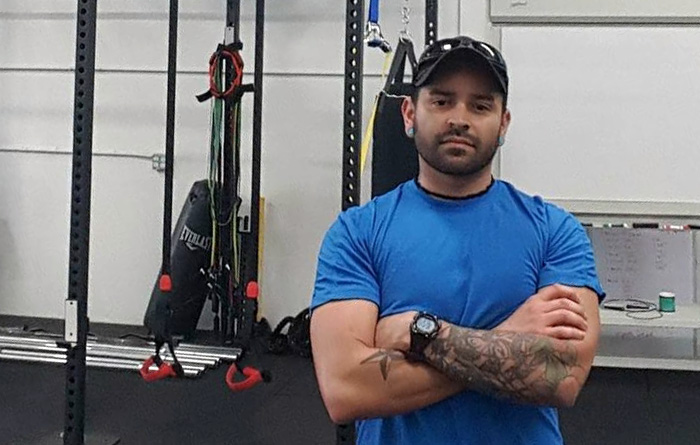 19484