The street festival business is getting more competitive.
For 10 years, Blues and Brews has hit the stage on South Pearl Street, slinging suds and raising money for the area's merchant's association.
Mark Gill, president of the association, estimated that between 4,500 and 5,000 people crowded into the 1200 block of South Pearl last weekend for the annual festival. In past years, the event drew closer to 7,000 people, he said.
Last Saturday the event competed with Velorama in RiNo and the Sloan's Lake Arts and Music Festival. Gill said the merchant's association previously only worried about competition from Rockies games or Broncos preseason. Now, with the rise craft brewing, beer and music events have become more popular.
"We weren't busting at the seams as much as previous years," he said. "The numbers probably reflect the competition and just how many options there are."
Advance tickets to Blues and Brews were sold for $8, with door sales at $10. Drink tickets were $5 each. This year, the festival also offered VIP tickets for $25. VIP ticket holders gained admission an hour early for special beer tastings, and got a glass for unlimited tastings during the event.
The South Pearl Merchant's Association also puts on a bluegrass festival every June, and Gill said that event also drew less attendees.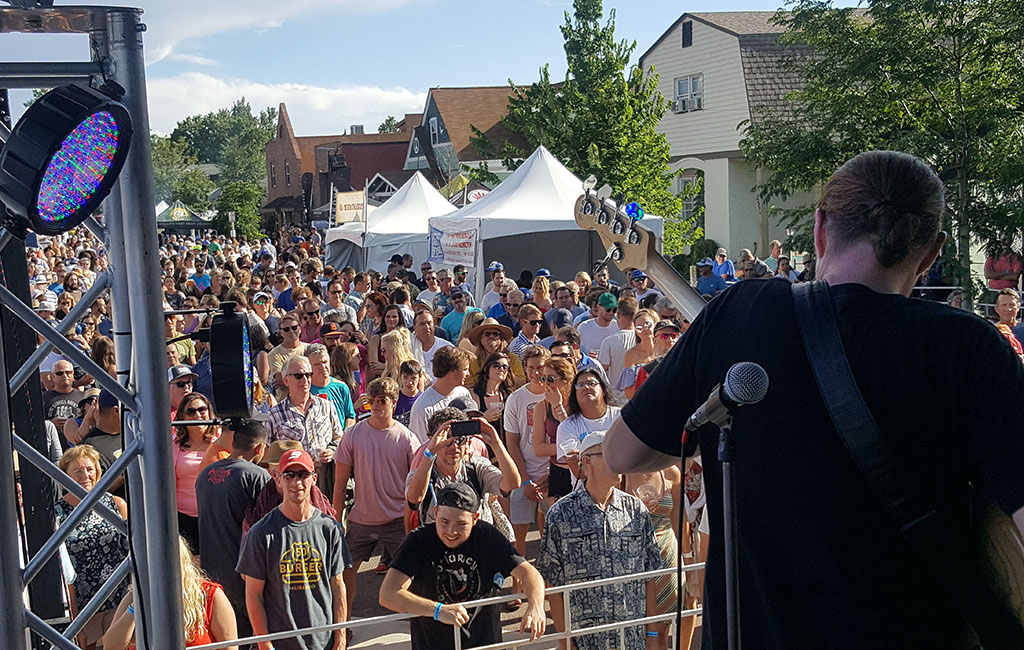 19391