Growing up in Hawaii, Bridget Cameron saw lots of bikini designs.
Now the 29-year-old business school graduate is ditching beaches for bras. Pre-orders for the first 500 pairs of her Kahili Activewear sports bras will be available before Labor Day.
"Being on the mainland and having access to more resources and people helps so much," said Cameron, who got her undergraduate degree from the University of Colorado Boulder and now lives in Denver. "This state has a really good outdoor industry."
Kahili will have four styles of sports bras to start, including one with a front zipper instead of a traditional back clasp and one with spaghetti straps that cross in the back to form a racerback. The first batch will retail for between $78 and $88 on the company's website, Cameron said.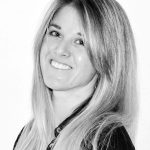 Kahili manufactures the bras at a facility in Louisville. They're made from polyester and spandex, with an ocean shell-based fabric treatment meant to control moisture and odor.
Cameron enrolled in an MBA program at San Diego State University after graduating from CU Boulder in 2009. She has since worked in the hospitality industry in Hawaii and Southern California.
Two years ago, Cameron started working on Kahili, which is also a Hawaiian flower and the name of the street where she grew up. To save money, she lived in her family's barn on the North Shore of Kauai for more than year and set aside $25,000 to launch the brand.
Cameron returned to Colorado 18 months ago and currently works in marketing at an energy company.
After her initial run this summer and fall, she hopes to sell the bras in boutiques and online.
Kahili will stick to sports bras for the first few years, Cameron said, before expanding into more clothing lines — pants, shorts and tops — and more domestic and international sales.