A former OtterBox CEO with a decade of sales experience has taken over the reins at emergency alert company Revolar.
Last month founder and CEO Jacqueline Ros stepped aside to let Brian Thomas, former CEO of Fort Collins-based OtterBox, take over. Ros' LinkedIn profile now lists her as co-founder and chief community officer of the company.
Ros started Revolar after her sister was sexually assaulted twice, BusinessDen previously reported. The company, which participated in Boulder's Techstars, has raised around $6 million in VC, including a $1 million round that closed last month.
The startup sells a thumb-sized device that sends out a message and location to emergency contacts when a user pushes a button, alerting them that the wearer is in danger.
The black Revolar Instinct, which ships in September, also helps wearers track step counts for workouts, and can ring a wearer's phone for an excuse to leave an awkward date or meeting. In addition, Revolar users can find lost devices using a chirping program, and customize the automatic messages sent through the device.
The firm is selling four products between $60 and $80 on its website. The devices also are available at three Target stores in Aurora.
Revolar received a patent in late 2016 on its expanding product line, including hiding its alert device in watches and other jewelry.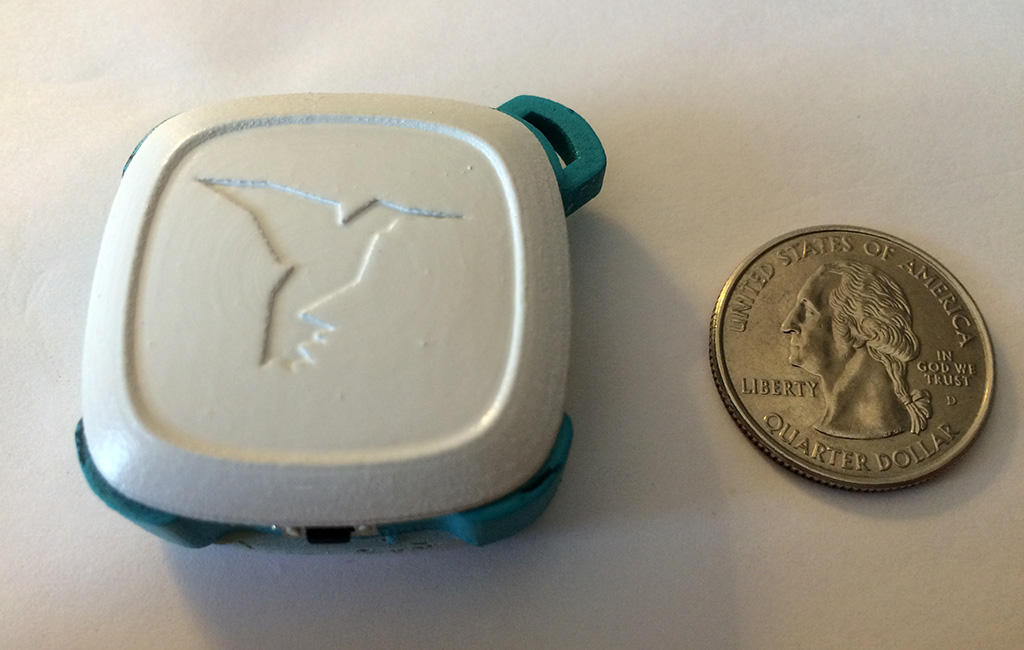 18171