A Highlands Ranch-based swim franchise is freestyling toward its fourth Colorado location.
SwimLabs is opening a 5,000-square-foot facility at 8500 W. Crestline Ave. in Littleton on July 10.
"We have known that the kind of community there … really needed swim lessons," said Littleton franchise owner Heather Haugen. "It's a community we wanted to invest in. Littleton was just a good fit."
Haugen signed the lease at the facility in October. She pays $5,000 per month in rent.
The facility has three Endless Pools, custom-made warm water pools that can hold up to four students at a time. Haugen plans to add a fourth.
The franchisee, 36, juggles a couple of careers. In addition to the swim school, she teaches healthcare and IT classes at the University of Colorado Denver and is also a franchisee of the Primrose School daycare center in Littleton. She said she was inspired to open a swim school after trying to enroll her own children in classes.
"It has been challenging to find a really good place to learn to swim quickly," Haugen said.
Haugen said she has more than 100 families signed up for lessons at Littleton's SwimLabs, where she expects about 60 percent of clients to be children learning to swim. The other part of the business will include triathletes, who can use SwimLabs' video technology to analyze their strokes.
Haugen paid a franchise fee of $40,000 to open this location, and said the overall investment in the facility was between $500,000 and $700,000. Group lessons capped at four students cost $20 per lesson or $75 per month, and a private lesson typically costs $65 per hour. Haugen has hired eight instructors, including two coaches for triathletes and other competitive swimmers.
The SwimLabs brand, which also has locations in Boulder, Highlands Ranch and Fort Collins, was purchased by Denver-based Streamline Brands in March.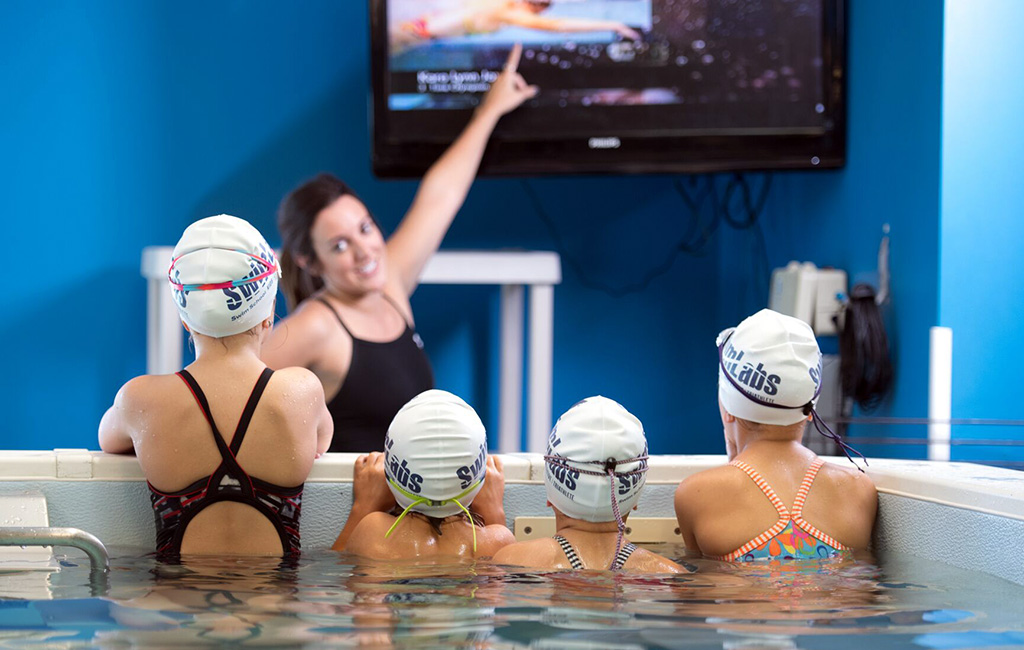 18035