Just a spoonful of funding makes the medicine go down.
Denver-based CirrusMD, a startup connecting patients with doctors via text messages, got dished its largest lump of funding to date this week: $7.2 million, according to SEC filings.
Co-founder and CEO Andy Altorfer said the 5-year-old health company plans to use the funds to grow its engineering, customer service and sales teams.
CirrusMD Investors:
Colorado Impact Fund
Bootstrap Incubation
Three Leaf Ventures,
Rockies Ventures Fund
Service Provider Capital
Sand Hill Angels
New York Angel
"We want to keep extending our lead over our competitors," Altorfer said. "We expect to hire another 20 (people) between now and the end of the year."
CirrusMD employs 24 people, most of whom work out of its RiNo headquarters at 3330 Larimer St. Altorfer said a larger office could be in the works now that the firm is doubling its workforce, but he plans to remain in RiNo.
CirrusMD has raised $11.4 million to date, according to SEC filings. The Colorado Impact Fund led this week's investment.
Patients use the service to text health-related questions to on-call doctors. Rather than asking patients to pay per message, CirrusMD has health systems and insurers as clients, who pay for subscriptions.
That business model differs from other telemedicine services such as Teladoc, MDLIVE or American Well, Altorfer said, which charge patients on a fee-for-service basis.
Part of CirrusMD's engineering expansion includes a new feature rolling out this summer that routes patients to a specialist. For example, most patients using CirrusMD today will reach an emergency-room doctor, but the new function could, for example, connect a cancer patient to an oncologist, Altorfer said.
The firm has 1.3 million patients in its system through its clients, which include Kaiser Permanente Colorado's "Chat with a Doctor" program, Rocky Mountain Health Plans, Emergency Medicine Associates and Maryland Physician Care.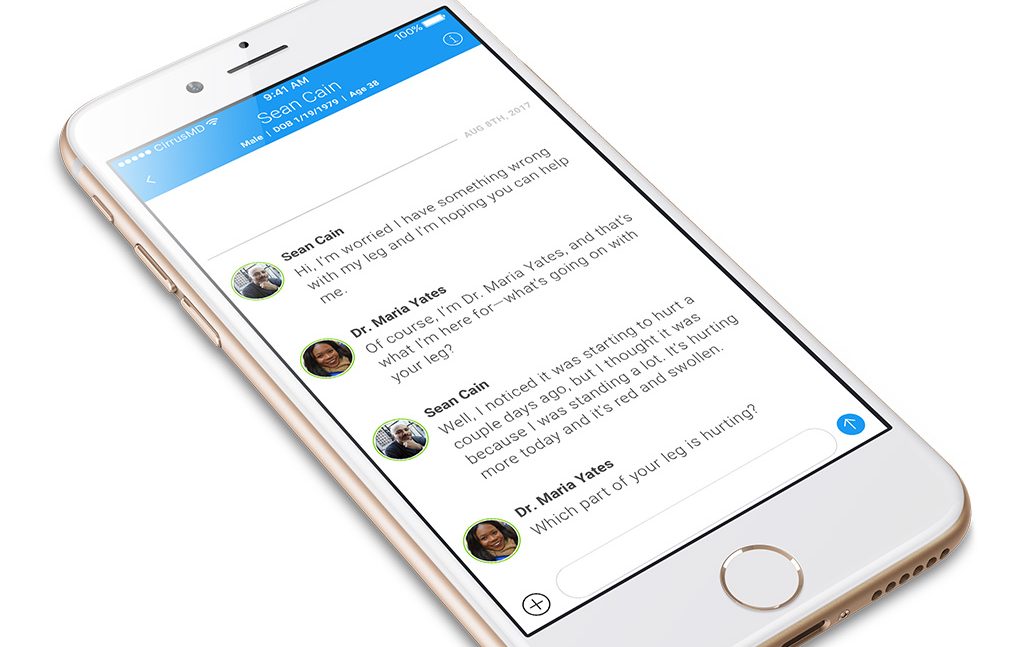 17813