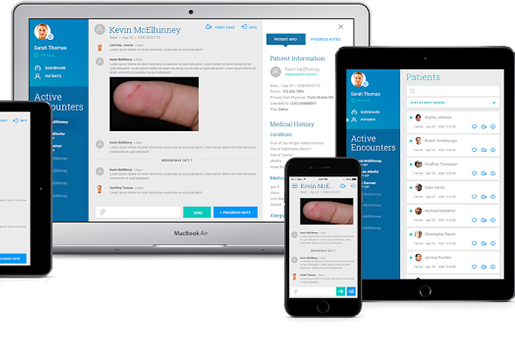 Sometimes money is the best medicine.
A mobile messaging app for patients to contact on-call emergency room doctors is raising up to $1.2 million to strengthen its software and sell its app to more health care systems and insurance networks.
Denver-based CirrusMD has raised all but the last $200,000 of its funding target, according to an SEC filing on March 14. CEO Andrew Altorfer said the equity raise is just what the doctor ordered.
"We are raising money now more or less to expand our team," he said. "Most of the hiring is going to development and sales. We've already needed more manpower in both of those departments."
Patients use CirrusMD, which started in 2012, to message on-call doctors. Data from each session then is added automatically to the patient's electronic medical records. And unlike most standard messaging apps, CirrusMD encrypts the content to make it HIPAA compliant.
Health systems and health insurers can purchase CirrusMD subscriptions based on a per-member, per-month plan or a shared-risk plan.
With the latter, CirrusMD bets that being able to contact a doctor from home might help a patient keep healthy without visiting the hospital. The insurance company then saves on paying for more costly in-hospital care, and pays CirrusMD a chunk of the money it didn't shell out for the hospital visit.
About six insurers and health systems serving 250,000 people use CirrusMD, Altorfer said, the largest of them in Colorado and Texas.
Altorfer explained that CirrusMD is not based on a fee-for-service model, in contrast to other telemedicine companies that pay doctors and charge patients by the call.
Instead, Altorfer explained, CirrusMD does not employ any doctors directly, letting health systems and insurers hire on-call doctors that often already work in local emergency rooms and are paid hourly wages.
And patients don't face a fee for every messaging session.
CirrusMD also has a different workflow for contacting doctors, Altorfer said. Patients are prompted to text a doctor before calling. The company's research shows a doctor can keep tabs on texts from up to five patients at once. Patients can switch to a call if they think it's needed, but a company representative said that texting helps to cut down wait time.
The insurer or health system decides doctors' hours. Rocky Mountain Health Plans, for example, staffs CirrusMD from 8 a.m. to midnight.
Altorfer said shifting his business away from fee-for-service payment models is a big advantage, because insurers and health systems also are distancing themselves from the fee-for-service business.
But he added that CirrusMD – which has eight employees in Denver and seven more between Texas, California and Washington, D.C. – needed a boost to keep that lead over competitors.
"There's going to be a land grab, so to speak," he said of the telemedicine industry. "We need to make sure that we're invited into the right conversations at the right time … A lot of people are talking to (health care systems and insurers) right now, but they're talking about that legacy fee-for-service model."
As CirrusMD grows, Altorfer said the company especially is seeking insurers and health systems transitioning into hybrid models, where an insurer employs its own physicians or a hospital system runs its own insurance program.