The last month of spring brought in a pair of Denver area homes fetching more than $5 million apiece.
The highest-priced home to sell in May was a Wash Park mansion at 1991 E. Alameda Ave., Unit 6, according to listing service ReColorado. Former bank exec Robert Malone sold the mansion to East Alameda Acquisition LLC for $5.85 million in a deal recorded May 5, according to Denver property records. BusinessDen previously reported the deal in May.
Twenty minutes south, a Cherry Hills Village mansion sold for $5.1 million on the last day of May, making it the second-highest sale of the month, according to ReColorado.
Designed by the Sall Group and built by Mesa, the home is an 18,000-square-foot mansion at 5 Mockingbird Lane, just west of Cherry Hills Country Club. Rochelle McNaughton with LIV Sotheby's International Realty listed the property, which sold for $400,000 less than its original listing price.
"The (sellers) just didn't overlook anything when they custom built the home in 2002," McNaughton said. "There was no expense spared."
The eight-bedroom, ten-bathroom home included a separate two-story guest house with its own turret, kitchen, bedroom and bathroom. Luxurious features inside the home include chandeliers and marble floors.
Outside, more than two acres of landscaped grounds included a pool and a hot tub, as well as two large fire pits.
"This house had everything you could ask for in old Cherry Hills," McNaughton said.
The sales this month follow April's highest-priced home, a renovated Cheesman Park house that sold for $3.48 million.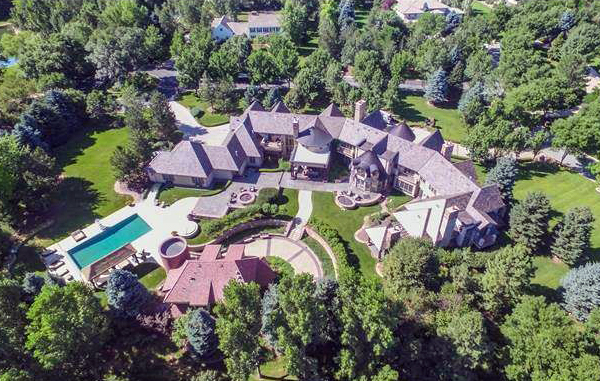 17483