A specialty shoe shop that hawks $2,000 sneakers is strutting into Five Points.
Vices, a consignment store that sells the kind of limited-edition kicks coveted by collectors, moved into 2201 Welton St. last month. It's filling a space twice the size of its last brick-and-mortar, 1872 S. Broadway.
"We liked the location, that it was central and also that it's up-and-coming," co-owner Julian Cabrera said. "At the old shop, we had a bunch of ideas and products we couldn't showcase. Now we have the space. We can show everything we have, which drives people to the shop."
Vices sells brand names like Nike and Adidas at prices ranging from $150 to $2,000, Cabrera said. The most expensive shoe he has sold so far is a Nike Air Easy 2 for $4,500.
Cabrera and Vices co-owner Noe Magdaleno started Vices four years ago after they both quit corporate jobs to pursue collector shoe sales. Cabrera said he and Magdaleno modeled Vices after the consignment shoe shops they frequented in Los Angeles and New York.
"We both knew we wanted to open our own sneaker boutique in Denver," Cabrera said. "Denver is a popular market for sneakers and sneaker enthusiasts."
Some of those local sneaker fans are professional athletes: Cabrera said his customers include Broncos and Nuggets players looking for collector shoes on resale.
Vices pockets 15 percent of each shoe sale, according to its website. Cabrera said the business pulled in half a million dollars in revenue last year.
Vices relocated to its new 1,900-square-foot location two weeks ago after two years on South Broadway. Rent at the new store is $3,900 per month, Cabrera said.
The location is also within strolling distance of another store for sneaker-heads. Fice, which sells new athletic footwear and apparel, is a mile away in RiNo.
Cabrera plans to use the new Welton location as Vices' flagship store. He hopes to open a location in another state within the next year.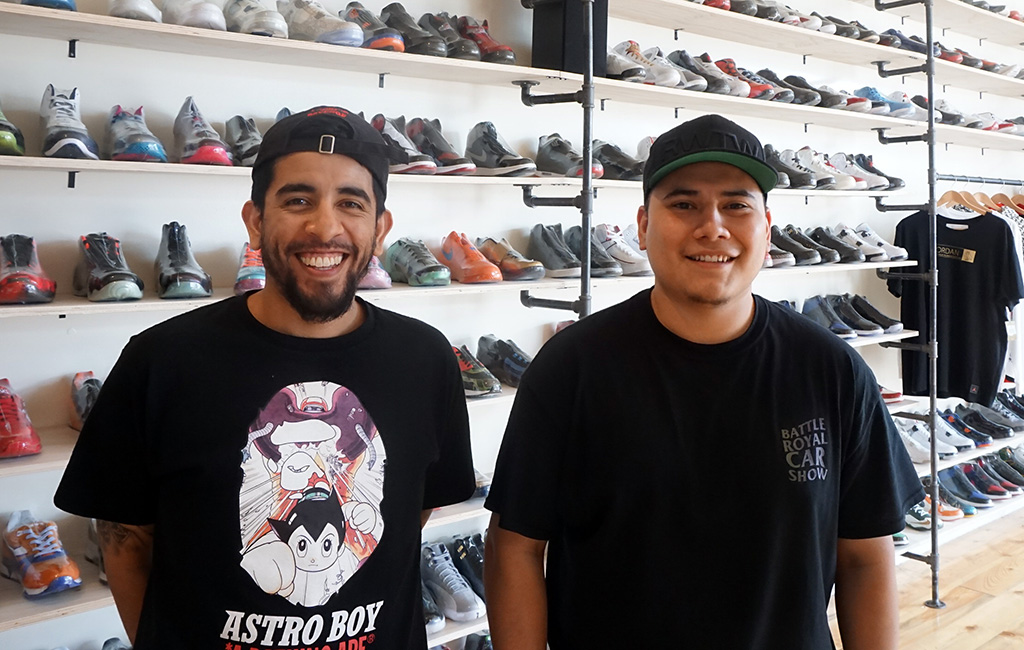 17442