A Boulder company whose technology is woven into Adidas athletic apparel and Kenneth Cole shoes has pocketed nearly $4 million from investors.
Cocona, which gets its name from the coconut fibers it originally used to make fabric, has received $3.75 million of a capital raise capped at $5 million, according to SEC filings. CEO Jeff Bowman said the funds will be used to expand inventory and R&D.
"We're using (the raise) for research and development," Bowman said, "everything from funding research at the universities to adding equipment and hiring more engineers."
Cocona employs 15 people in its Boulder office at 5840 Valmont Road. Bowman said he plans to hire three engineers this year.
The company, founded in 2000, has developed processes to bind particles derived from coconut shells and volcanic sand to fabric fibers. Those particles increase the fabric's surface area and attract moisture, which Cocona says helps clothing dry faster and smell better.
Cocona has two brands: 37.5, which is used in athletic apparel, and Eco-Drive, which is used in towels and bedding.
The firm's main source of revenue comes from licensing technology to several hundred apparel brands. It is stitched into the foam in Bauer Hockey helmets and pads, and the lining in Kenneth Cole shoes, base layers and outerwear. Cocona's other customers include Rossignol, Adidas and Carhartt.
A legal dispute arose in November between Cocona and two apparel industry giants, The North Face and Columbia Sportswear. Bowman said the company still is suing both companies for patent infringement.
Bowman did not disclose revenue numbers, but said the company is profitable so far this year.
He joined Cocona as CEO in 2013, after working at Gore-Tex and helping launch the Polartec brand. He also served as the CEO of Oregon-based Massif, which makes flame-resistant apparel for the U.S. military.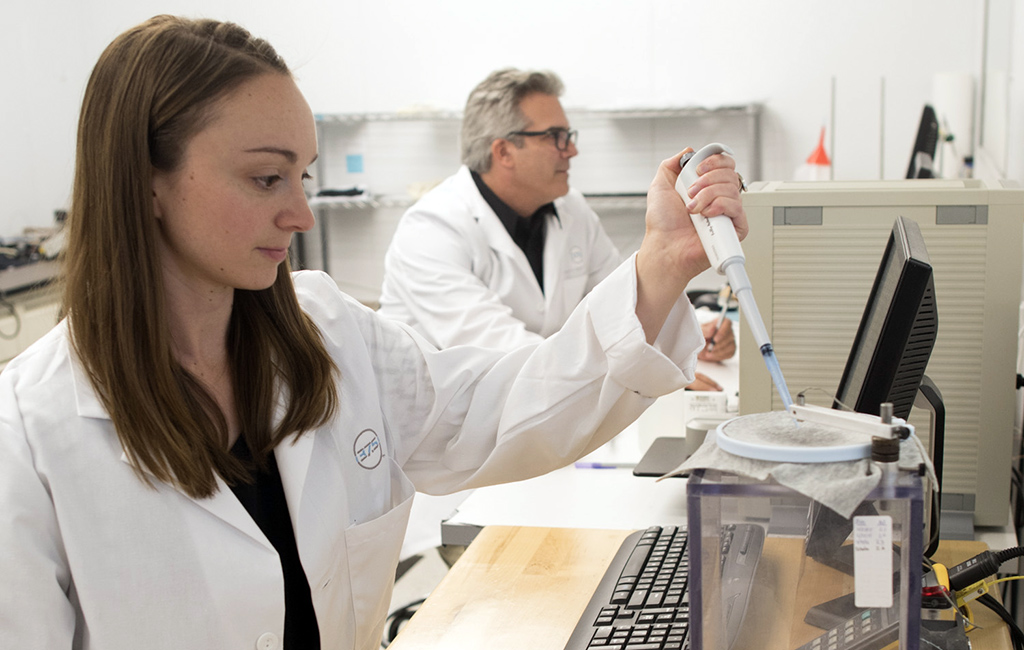 17336