A Boulder business has sued Columbia Sportswear and the owner of The North Face for patent infringement, saying the two athletic wear giants ripped off its technology to make fast-drying jackets and pants.
"The lifeblood of Cocona is licensing its patented technology," said Chad T. Nitta, one of two attorneys at the law firm Kutak Rock, which is representing Cocona in the dispute filed in U.S. district court in Denver Nov. 2. "This is something that Cocona doesn't take lightly. They felt like it was a necessary step to protect their intellectual property."
Cocona develops particles that, when attached to fibers, can be used to increase surface area and make fabrics that dry faster and absorb odor.
The company says that Columbia and V.F. Corporation, The North Face's parent company, do not hold licenses on that technology, but are still using it to make apparel. Cocona has asked the court to force the two plaintiffs to stop using its methods and for damages.
Cocona and Columbia Sportswear declined to comment. V.F. Corporation, which is also the parent of Vans and Timberland, said it does not comment on legal matters.
Cocona is being represented in the suit by Chad T. Nitta and Blair E. Kanis of Kutak Rock in Denver.
In 2000, inventor and chemist Gregory Haggquist incorporated the business that would become Cocona under the name TrapTek. Five years later, Time Magazine named TrapTek one of the year's "most amazing" inventions.
TrapTek became Cocona in 2007, so-named for the coconut it originally used to make its particles, then rebranded again in 2014 under the name 37.5. By then, the company's licensees included Adidas, Under Armour and The North Face.
Today, Cocona lists 60 brands as customers, including fellow Boulder company Elevenpine. It has also expanded beyond athletic apparel – Cocona technology can be found in bedding and in shirts made by menswear company Tommy Bahama.
Cocona is led by CEO Jeff Bowman, a veteran of the companies that made two performance fabrics commonly found in outdoor apparel, Gore-Tex and Polartec. Hap Klopp, a former president and CEO of The North Face, sits on Cocona's board.
The Cocona office and laboratory is at 5480 Valmont Road in Boulder.
In its complaint filed last week, Cocona claims it let Columbia take a look at its production methods while the two were discussing a business deal. Cocona says the Portland, Oregon-based company is now using its technology under the name Omni-Wick EVAP and in a clothing line called EvaPOURation.
According to the complaint, Cocona called off its licensing deal with Greensboro, North Carolina-based V.F. Corporation because it feared consumers would mistake North Face products that don't use Cocona technology with those that do. Cocona now believes The North Face is using Cocona technology in new product lines, even though V.F. is no longer a licensee.
This is not Cocona's first intellectual property dispute.
In November 2014, bed sheet brand Sheex sued Cocona, saying its bedsheets infringed two Sheex patents. It later dismissed the case voluntarily, as did a judge.
The same year, Cocona sued one of its vendors in Taiwan, saying Singtex Industrial Co. violated a nondisclosure agreement with Cocona when it made a cheaper competing product. Both parties went on to dismiss that case, too.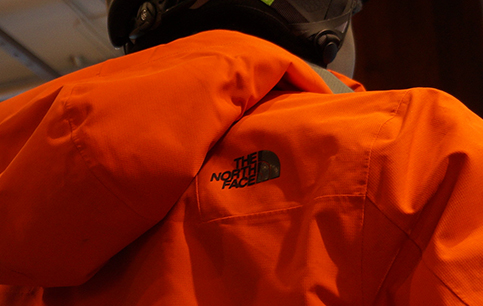 12455