After falling into Alice's Wonderland, fleeing a mysterious island and saving Denver from a doomsday device, the family behind a Centennial escape game concept is pulling up the curtain on their third shop.
Clue Room opened its latest escape game, a life-sized puzzle in which players must solve riddles in order to unlock their room, on Yosemite Street between East Arapahoe and Dry Creek roads in Centennial earlier this month.
Co-owner Elisa Mata, who started the company in 2014 with husband Todd Mata, said the business chose three spots within five minutes of each other in Centennial to reach customers that are visiting or working in the Denver Tech Center.
"Being in the DTC keeps us really busy with the team builders and with all the hotels," Mata said. "We kind of want Yosemite to be the spot where we host team builders, because we'll have the full range of (game) difficulties."
Clue Room has found a niche working south of Denver and avoiding the city, Mata said, where the escape room market is more saturated, and finding space big enough to house multiple games is tight.
"We like that we can grow into this space, just like our second location on Havana," Mata said.
At its new location, Clue Room will divide 2,700 square feet into smaller rooms for each escape game. Rick Robinson with Space Commercial Real Estate handled the transaction.
Mata said Clue Room put about $30,000 into opening the third location, including replacing floors, a new coat of paint and designing new games.
Mata and her husband opened the first Clue Room on East Arapahoe Road in 2014 and followed with a second location on Havana Street last year.
Hour-long games are $28 per person for up to 10 people at a time.
The couple and their daughter, Veronica, devise each game's storylines and puzzles themselves and do not license them to other escape game operators, an unusual feature in an industry where puzzle makers can add another revenue stream by selling rights to plot designs.
That's deliberate, Elisa Mata said.
"We probably will (sell) once we decide to retire our games," she said. "What's important to us is that our customers can't see our game anywhere else in the world."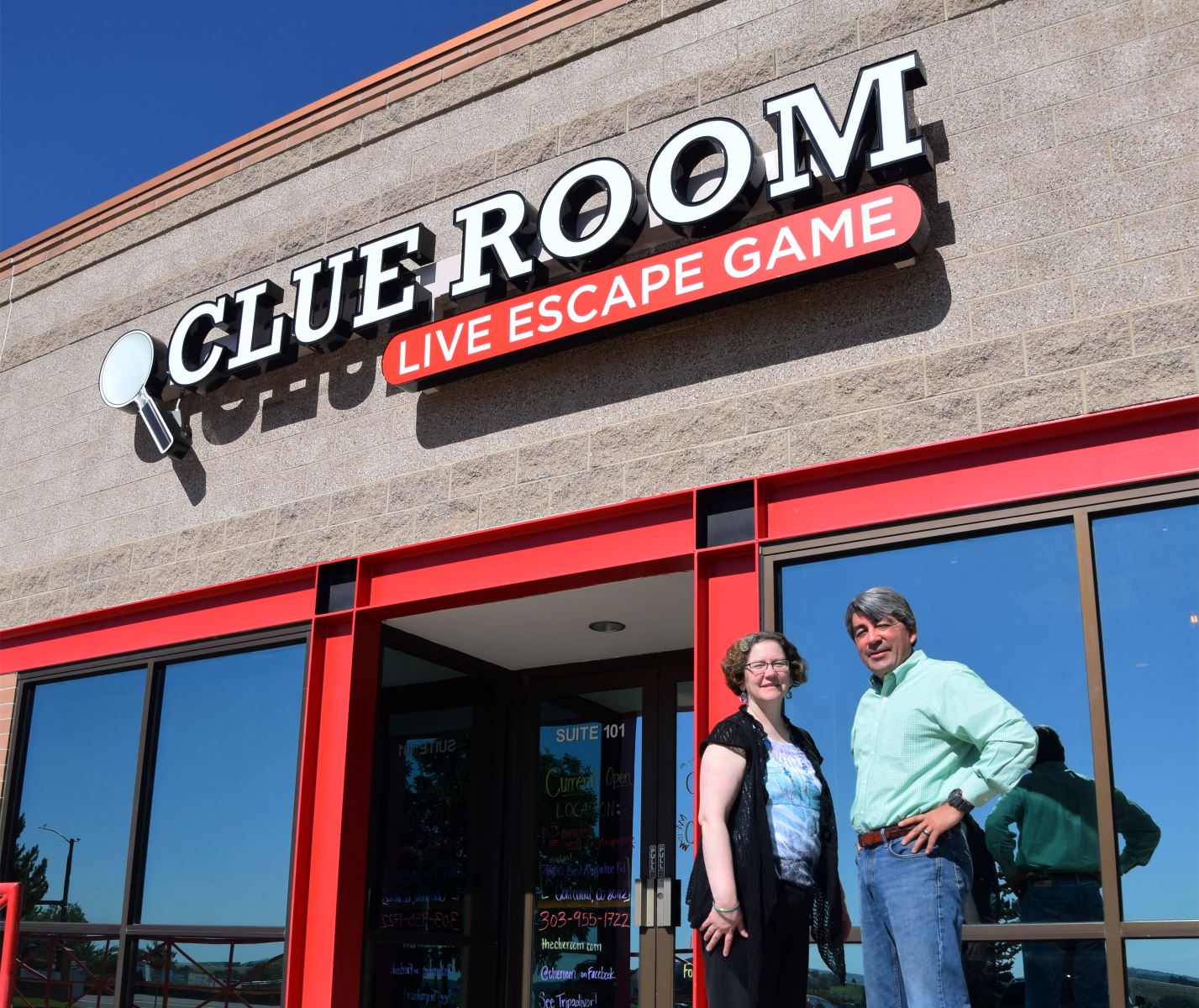 17147