After two years devising ways to infiltrate spy rings and deactivate doomsday weapons as a part-time gig, Todd and Elisa Mata have finally quit their day jobs.
The husband-and-wife pair launched their first live escape game concept, Clue Room, in 2014 in Centennial. Together, they write the storylines for each game, in which players locked in a room must decipher a series of riddles to escape within an hour. (Spies and criminal masterminds figure frequently in the plots.)
Clue Room has leased space for its second location, 7255 S. Havana St. in Centennial. This spring, Todd left his job after 10 years at First Data Corporation. Elisa departed her post as a Spanish interpreter.
The couple is hustling to design more games in order to open by the last quarter of 2016.
"We have a lot of repeat customers," said Todd, adding that some try a game as a team-building exercise with coworkers and return with friends and family. "That's why wanted to build the new facility with seven games, because we wanted to keep bringing people back."
Then Elisa found the missing puzzle piece. A home theater equipment store owner told her he planned to move his business and demolish the space's interior walls. Elisa liked the place just as it was.
"The shell of it was perfect for us," she said, with six rooms big enough for group games and another small enough for a two-player venture.
Todd estimates the venue comprises 2,800 square feet. "You could have 40 to 50 people playing games and others having drinks or hors d'oeuvre," he said. Construction, most of which is finished, will cost under $50,000.
The new location will be a quick walk from Top Golf.
That will put the second Clue Room within walking distance of core customers: about half of the 300 people that visit the first Clue Room location every week are corporate groups doing team-building exercises, Todd said. For out-of-town business visitors, the new spot has a conference room set up with a big screen and speakers.
Individual tickets cost $28, but Clue Room discounts tickets for groups larger than 20. Besides selling tickets, Clue Room has licensed its games to another live escape game in Alaska.
Todd is betting escape games will keep growing in popularity as people work them into their entertainment rotation. And it doesn't take a spy to see why.
"In all of us, we have this desire to solve puzzles or mysteries or riddles," he said. "(Escape games) give you an experience of doing those puzzles, but in a live environment. And it's actually an exciting storyline as well."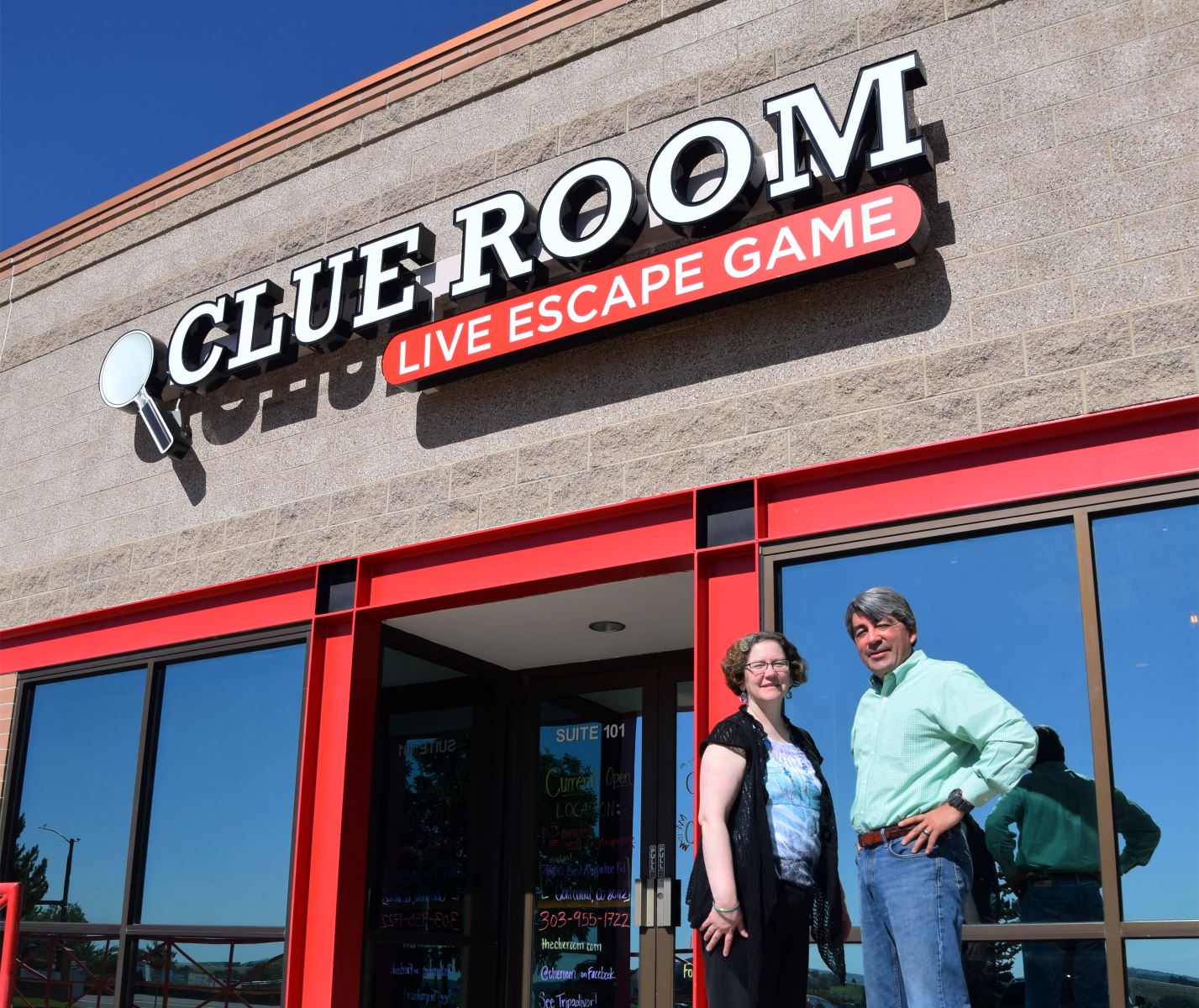 10591