A healthcare executive is selling his mansion in Country Club for nearly $6 million.
The house, at 177 N. Humboldt St., is a 12,300-square-foot Tudor on half an acre, listed by Linda and Josh Behr with LIV Sotheby's International Realty for $5.88 million.
"It's irreplaceable, without spending at least double what the price is. It's just an exquisitely built and historic English Tudor," Linda Behr said.
Built in 1930, the home was designed by Denver architect Harry James Manning, who helped build other notable Denver landmarks, including the Saint Thomas Episcopal Church, the Elyria Library and the Byers Junior High School, according to History Colorado.
Property records show Earl H. Devanny III bought the home in 2012 from Michael Kennedy, paying $5.4 million. Devanny is CEO of TractManager, a company that helps hospitals with budgets and compliance. Prior to that, Devanny was president of Massachusetts-based Nuance Communications and CEO of TriZetto Corp.
"They are just potentially moving out of state or potentially downsizing," Linda Behr said. "Their kids are grown," adding that the home lends itself to larger families.
The four-level home has nine bedrooms and bathrooms, highlighted by the master suite, which includes a private balcony and a fireplace in its adjoining sitting room. The home features a winding, intricate iron staircase in the entryway, as well as wood floors throughout the open floor plan. The luxury doesn't end on the first two floors, however, as the basement houses a wine cellar and a custom wet bar.
A large stone patio with brick is the primary feature outdoors, along with tall, old trees that shade the entire house and property.
"My guess is (the trees) have got to be close to a century old," Behr said.
The home sits a block north of the Denver Country Club and a mile away from the Cherry Creek Shopping Center.
It's not the only expensive mansion in the neighborhood that's recently hit the market, as a former bank executive sold his home south of the Denver Country Club for $5.85 million earlier this month.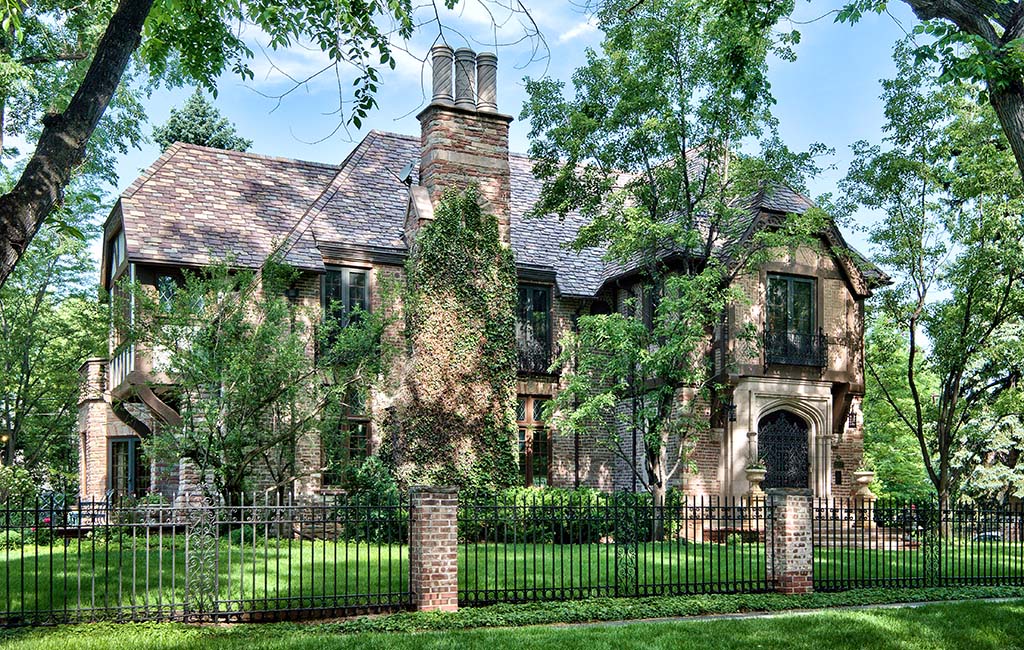 16886