Looking to nail down more business north of Denver, a construction firm is trading in the downtown garage that has been its headquarters for 12 years for a larger office in Thornton.
Alliance Construction Solutions is leaving Denver to lease an 8,500-square-foot space at an office park east of Interstate 25 at 128th Ave., a spot that President and CEO Brian Weinmaster said gives his staff better access to local highways.
"Being close to I-25 is important – we're very transient," he said. "We needed to be closer to that main artery."
Alliance will take the first floor of a building that hosts contractor Northern Electric. It plans to move offices later this month.
Alliance launched in 1982 as Baldwin Construction. It originally was based in Fort Collins, but opened its first Denver outpost in 1999, then consolidated a few northern offices into its current 5,500-square-foot garage on Broadway.
Alliance Construction projects:
Weinmaster said the move to Denver gave staff a more centralized location to work from as it started more projects around Denver and Boulder, including apartment complexes, schools and healthcare facilities.
"We were building up a lot more in the Denver metro area," he said.
But the trend of development again is shifting northward, Weinmaster said, and the 47-person company is pressed for space on Broadway. To accommodate technology, Alliance's Denver office has temporary walls over garage doors and television monitors propped in corners. The Thornton office is better suited to a business that relies on digital building plans over rolled-up blueprints, Weinmaster said.
He said the new space would allow for 10 to 15 hires, and thinks Colorado's growing rental and single-family home markets signal strong demand for commercial building.
"The construction commercial sector tends to follow (the housing market) a little bit," he said.
As for internal company forecasting, Weinmaster said there's one factor that won't impact construction: Alliance's relocation, which is scheduled for May 25 and 26.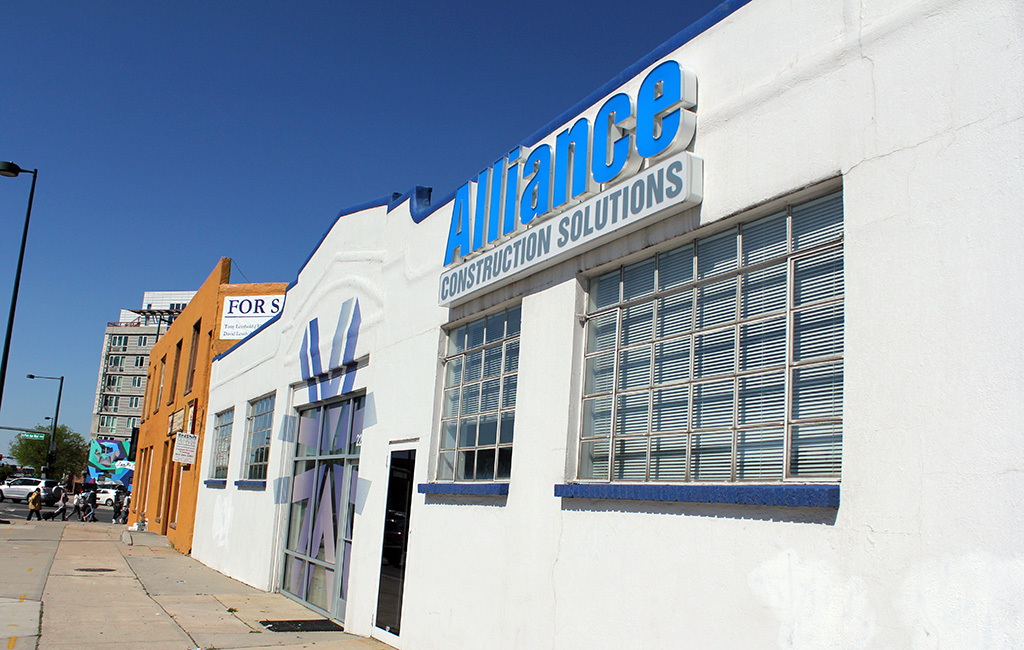 16808