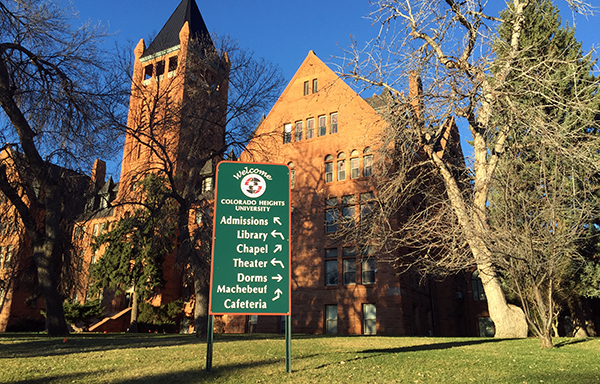 Denver Public Schools this week nabbed 6 acres from the operators of a struggling university high on a hill overlooking South Denver.
DPS paid $2.43 million for the chunk of land on the campus of Loretto Heights on South Federal Boulevard, a spokesperson of seller Colorado Heights University said. The sale closed on May 1, city records show.
The property includes land that DPS has leased on the 74-acre campus since October 2012 to house the Denver School of Science and Technology: College View, DPS said. The school district plans to break ground on an 11,000-square-foot cafeteria and an additional parking lot for that school in fall.
Colorado Heights University, which is part of Japan-based Teikyo University Group, purchased the Loretto Heights campus in 1989 for $7 million, city records show. Parts of its campus date back to 1891, when it was used as an elementary and high school for girls.
The private university has struggled to maintain its facilities in recent years.
In September 2015, CHU and Metropolitan State University of Denver announced that they had signed a letter of intent for MSU-Denver to take over and renovate an 18-acre portion of the campus. MSU-Denver backed out of that deal in March 2016, saying the estimated costs of sprucing up the campus were too high.
CHU, which tax documents show operated at a loss from 2013 through 2015, is planning to wrap up its final classes on the campus this fall. A CHU spokesperson said the school expects to put the remainder of its campus on the market this summer.